Incontinence Treatment and Pelvic Rejuvenation
Conveniently located to serve the areas of Lake Oswego and Portland, OR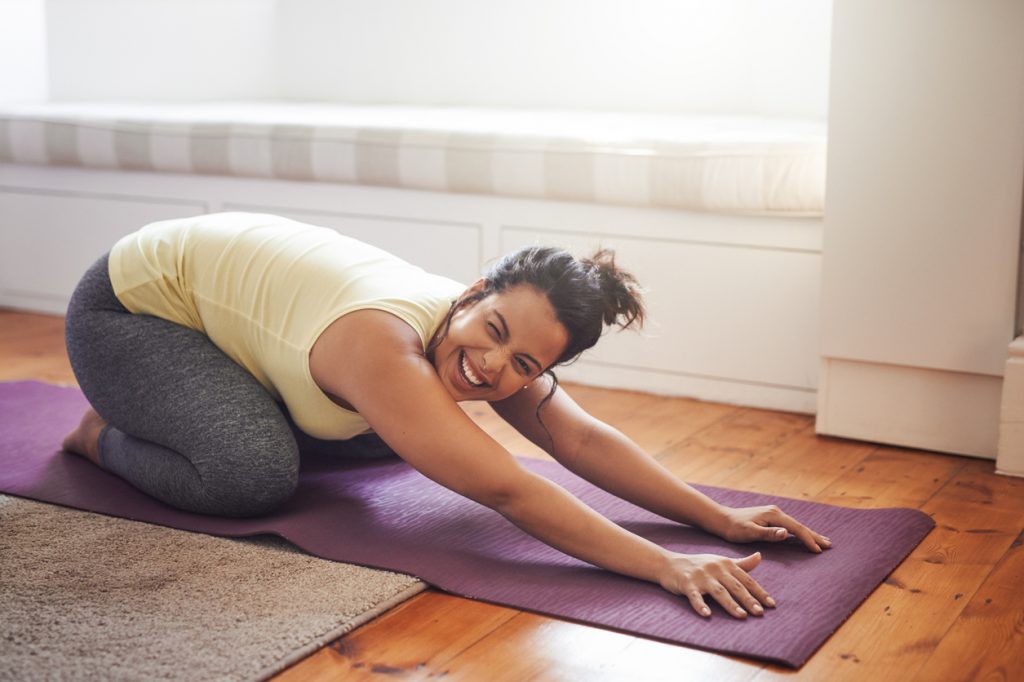 Are you nervous about unpredictable leakage when you laugh, sneeze, or lift heavy objects? You are not alone. Many men and women struggle with incontinence. Incontinence is when the pelvic muscles weaken, resulting in a person's inability to control their bladder or bowel movements. This is a delicate condition and often causes embarrassment. With Emsella incontinence treatment and pelvic rejuvenation, you can eliminate leakage and restore control over your body.
At Aesthetic Laser Center, we provide an FDA-approved, non-invasive method of improving the strength of the pelvic muscles: Emsella. Emsella uses electromagnetic technology to improve the muscles of the pelvis and help you feel in control again!
About Incontinence Treatment and Pelvic Rejuvenation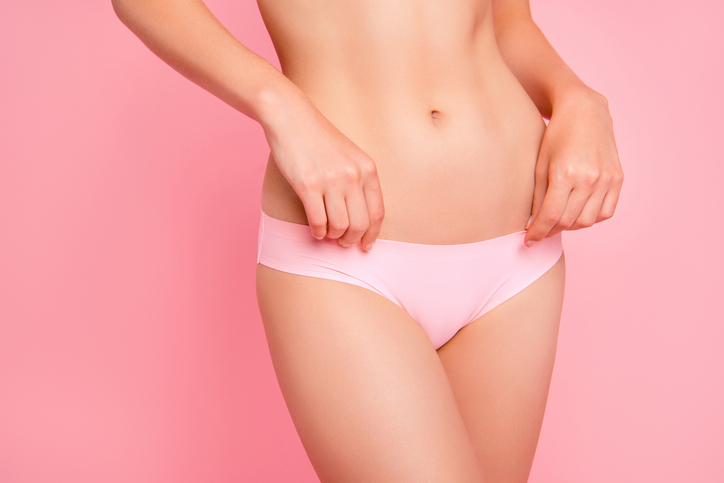 Incontinence is a common condition as you grow older. Many women develop incontinence after pregnancy, childbirth, menopause, hysterectomy, or other conditions. You may also have an increased chance of developing incontinence if you are overweight.
Excess weight pushes down on the pelvis, straining the muscles and causing you to lose control as you age. You may also have an increased chance of developing incontinence if you smoke, are diabetic, or have family members who are incontinent. Be sure to ask members of the family if they experience incontinence and whether they know of any ancestors who also struggled with this condition.
There are a few forms of incontinence. These forms vary on the degree to which the individual has control over their pelvic muscles, some of these forms include:
Stress incontinence.
This is one of the common forms of incontinence in people.
Stress incontinence refers to when people are incontinent when their pelvic floor is stressed. This often occurs when the person exercises, lifts, laughs, or sneezes. When they perform these actions or any action that causes stress on the pelvic floor, the result will be a small leaking of urine from their bladder. This loss of bladder control will vary in people but it is an uncomfortable condition.
Functional incontinence.
A common form of incontinence in many older patients is functional incontinence. Functional incontinence is when you are aware of your need to urinate but, either due to physical or psychological reasons, you cannot go to the bathroom. Some of the reasons include dementia, depression, poor eyesight, or poor mobility.
Urge incontinence.
Another form of incontinence that people struggle with is urge incontinence. A person will feel the need to urinate and then lose bladder control. It is easy to understand how this condition would cause stress and embarrassment and at Aesthetic Laser Center, that is the last thing we want for you.
You shouldn't feel controlled by your bladder. If you struggle with incontinence, Emsella could be your perfect solution!
Incontinence Care
Struggling with incontinence can be embarrassing and difficult. Medication often does not provide a long-term solution and there are often many side effects that cause unpleasant symptoms. There are many devices that can be implemented to reduce incontinence as well. However, these devices often require surgery to invasively insert them and only act as a way to seal a leak. Medication and devices do not offer the pain-free, non-surgical, long-lasting solution that Emsella does.
If you are incontinent and struggling with living your life in a comfortable and stress-free way, consider Emsella.
Emsella is a non-surgical solution to helping you regain strength in your pelvic floor. In an Emsella treatment, you will sit in the scientifically designed chair for about a half hour. During this half hour, you will rest in the chair and electromagnetic pulses will work to fluctuate the muscles in your pelvic floor rapidly. The muscles will strengthen and help you regain bladder and bowel control.
Benefits of Emsella
Emsella has so many advantages! This treatment does not require incisions, injections, anesthetic, or downtime. You don't even need to prepare for the treatment! All you have to do is show up, sit down, and relax.
Emsella provides incredible results that benefit people's everyday life. The treatment is able to improve or completely cure incontinence! Go to parties, events, and meetings without having to worry about your bladder. We encourage you to do some research on your own as well. Check out Emsella chair reviews to see how this treatment is improving patient's lives!
Candidates
If you are a man or women who struggle with a form of incontinence, you should consider the Emsella treatment. Depending on the severity of your incontinence you may need a different treatment; however, to truly know if Emsella is right for you, schedule a consultation with Dr. Lopez today!
Whether it's small leakage or lack of control, Emsella can help strengthen your pelvic floor and improve your quality of life. Regardless of your age, this treatment will help!
Private Consultation
During your personal meeting with Dr. Lopez, she will listen as you explain your concerns, your symptoms, and what outcome you would like to see with an Emsella treatment. Dr. Lopez will ask about your current medications, any procedures you've had performed, and about your general health to gauge if Emsella treatments will yield the best results. Dr. Lopez may suggest an alternative solution if your level of incontinence is severe.
Together, you and Dr. Lopez will create a treatment plan that will help you achieve your best results!
If Dr. Lopez determines that Emsella treatment is an ideal solution for your incontinent condition, she will go over the treatment details with you and decide how many treatments will be needed for you. Most patients receive six treatments at two each week for three weeks. Before you leave, your treatment plan will be created out and you will be able to look forward to your procedure!
If you have any questions or concerns that are not addressed during your consultation, please give our office a call so we can assist you.
Emsella Incontinence treatment and Pelvic Rejuvenation
When you arrive at your treatment, you will be directed to a state-of-the-art room that is furnished with the Emsella chair. You will sit in the chair for twenty-eight minutes, during which electromagnetic pulses will stimulate the pelvic muscles to contract. These contractions will strengthen the muscles and help improve control. These contractions will not hurt. Some patients report feeling tingling sensations in their abdomen or feel the muscles contract. But this experience does not get in the way of them having a relaxing appointment.
Recovery
Emsella involves zero downtime. You will be able to leave after the treatment and return to your regular day. Most patients are able to receive their treatments on their lunch break and return to the office afterward with no problem.
Some patients report their pelvic muscles feeling sore like they had performed a workout, but do not report any other symptoms. Any soreness should diminish after a couple of days.
Results
Each treatment should result in you feeling in stronger physical control of your bladder and bowel movements. After your treatment plan, you may be able to regain full control. Your results are long-lasting and should be maintained with kegel and pelvic floor exercises.
Cost of Incontinence Treatment Oregon
Incontinence is an unpleasant and often stressful condition. At Aesthetic Laser Center, we want you feeling good and not worrying about your bladder. Emsella is a simple, convenient solution to incontinence. Each patient has a unique Emsella schedule, thus each treatment plan will be priced differently.
Dr. Lopez is passionate about improving her patient's lives. She will approach your concerns with discretion and professionalism.
If you are interested in learning how this treatment can improve your life, call our office for an estimate or schedule a consultation with Dr. Lopez for a personalized cost breakdown at (503) 353-0888. Don't let incontinence get in the way of you living a stress-free life: let us help you live your best life!
FAQs
Can Urine Leakage be Cured?
Yes! Urine leakage can be cured with Emsella. Medications and devices can also be used to improve urine leakage. However, medicine does not strengthen the pelvic floor muscles and often comes with side effects. Devices may help reduce urine leakage but they often require invasive methods and only act as a plug, not a long-term solution.
Emsella is a revolutionary treatment because it is non-invasive and will help promote long-lasting improvements to your pelvic floor. Don't settle for your incontinence being temporarily fixed. Emsella can help improve the function of your pelvic floor for years!
What is Emsella chair treatment?
Emsella chair treatment is a non-invasive method of strengthening the abdomen and pelvic muscles. Strengthening these muscles will help improve patients control of their bowel and bladder movements. The Emsella chair is a solution to incontinence. It is a non-invasive treatment that will comfortably improve your pelvic floor muscles. This pain-free treatment uses electromagnetic fields to contract the muscles and help build their strength. With no downtime or preparation, this treatment will conveniently improve your life!
Can Kegels cure incontinence?
Kegels can improve and may help prevent incontinence. Kegel exercises can help strengthen the pelvic floor and help you better control your bladder. Emsella combined with Kegel exercises can create your best results. Emsella will strengthen your pelvic muscles and regular kegel exercises will help elongate your Emsella results.