Facial Fat Transfer
Conveniently located to serve the areas of Lake Oswego and Portland, OR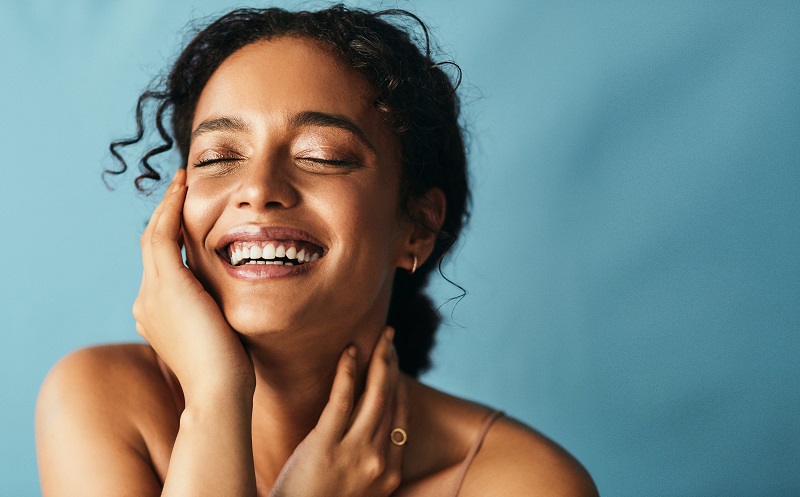 Facial fat grafting is a skin rejuvenation treatment that addresses lost volume and smooths out wrinkles and folds in the face. [1] Unfortunately, as the aging process marches on, the loss of collagen in our skin and atrophy of the natural fat pads in the face can rob patients of their signature youthful look. And, while there's no shortage of anti-aging treatments available, they usually only provide short-lived results, if any. Facial fat grafting is a surgical procedure that addresses the common sign of facial aging by using the patient's own natural, living fat cells. Unwanted fat is taken from other areas of the body and strategically reintroduced to lacking facial areas using a series of simple injections. [2][3] And, for some patients, this procedure can also help contour the donor sites, which have unwanted stores of fat that are resistant to diet and exercise. At Aesthetic Laser Center, we are dedicated to helping all of our patients achieve their desired aesthetic. Contact us online or by calling (503) 353-0888 to schedule your consultation with Dr. Quita Lopez.
Before and After Photos
About Facial Fat Grafting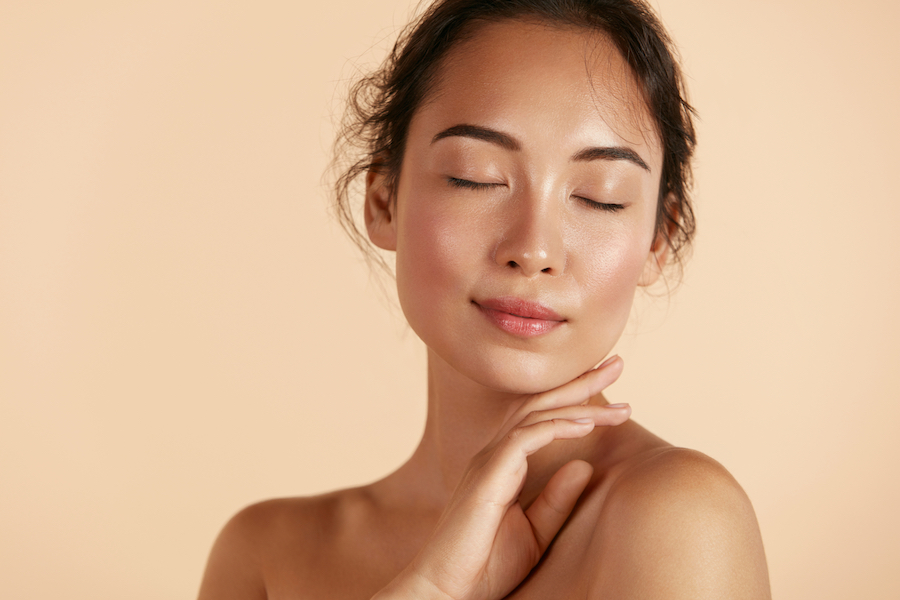 Collagen is a vital protein our skin needs for a youthful and firm complexion. However, wrinkles and creases appear when collagen production declines. Additionally, the many individual compartments of fat that comprise the contours of the face naturally atrophy and descend due to the effects of gravity and the decrease in supportive collagen. [2] This can lead to a tired, gaunt, deflated appearance. A facial grafting procedure addresses these concerns and creates natural, long-lasting results. This aesthetic treatment was first developed in the 1890s to correct congenital deformities and trauma wounds. [4] And today, it is a popular cosmetic treatment that corrects multiple signs of aging by filling in wrinkles and recessed areas.
Also known as fat transfer, a grafting procedure simply removes fat from common "problem areas" with excess stores of fat, such as the abdomen, flanks, or thighs. The fat is then purified and strategically injected beneath the skin to restore volume, reduce sagging, and smooth away wrinkles. And, since the fat is taken from the patient's own body, there's no risk of the recipient areas rejecting it. [4] It is a viable alternative for patients wishing for longer-lasting results or who are allergic to synthetic dermal fillers.
Benefits
For those who have tried dermal fillers and desire longer-lasting results, facial fat grafting might be the solution! The following advantages can also be seen:
Improves contours around the mouth, cheeks, and eyes
Combines anti-aging and body contouring concerns in one treatment
Less risk of an allergic reaction because the patient's own fat is used
Shorter recovery times than surgical methods
In fact, fat happens to be Dr. Lopez' filler of choice, and one of her favorite procedures to perform! She's performed facial fat grafing for over a decade, artistically sculpting youthful curvatures. Harvested fat contains valuable stem cells, that when introduced to tissue, can adapt to become healthy new fat cells to revitalize the area, and can have a life span of approximately 7 years!
Candidates
Both men and women who want to fight the signs of aging may be good candidates for a facial fat grafting treatment. Potential candidates who are considering the treatment should look to the following examples of ideal candidates:
Be free of certain underlying medical conditions
Possess adequate body fat in donor areas
A desire to address signs of aging with few to no incisions
Have reasonable expectations
See how you can benefit from this helpful procedure by scheduling a consultation with Dr. Lopez at her practice in Lake Oswego, OR. Schedule your online or over the phone by calling (503) 353-0888.
Your Consultation with Dr. Lopez
At Aesthetic Laser Center, we provide various cosmetic surgeries and medical spa services that can allay the signs of aging, or just help you look and feel your very best. Dr. Quita Lopez is committed to working closely with each patient to find solutions for safely and effectively restoring their youthful vibrancy.
We'll start your consultation by reviewing your medical and surgical history. Then, we'll move on to discuss the results you wish to see. During this time, you can ask any questions regarding your procedure. Next, we'll examine the recessed contours around your faceand identify potential fat donor sites. After we've finalized an approach, we'll walk you through the steps of your procedure and explain how it will accomplish your aesthetic goals – whether that be restoring youthful volume in your face or erasing pesky fine lines and wrinkles. Finally, we'll close the consultation by giving you a list of pre-treatment items to complete. Please follow them carefully to ensure a stress-free process.
We offer many ways to schedule a consultation with Dr. Lopez. You can use our online form, call us at (503) 353-0888, or schedule a virtual consultation.
Before your treatment, we recommend reading more about the facets of facial fat grafting in this informative blog post. Be sure to share your results on social media! Tag us on Facebook and Instagram.
Preparation
You may be advised to do the following weeks in advance:
Stop smoking or be willing to take a break a few weeks before and after your procedure
Arrange for transportation home
Take a few days off from work to rest
Temporarily adjust or discontinue certain medications as directed, such as blood thinners like aspirin and ibuprofen
Procedure
Depending on the amount of fat Dr. Lopez removes to achieveyour ideal aesthetic, you may be administered either general anesthesia, or local anesthesia with sedation. Once it takes effect, Dr. Lopez injects the donor site with a specialized fluid to ease fat removal, and the donor tissue is removed with a cannula or syringe, depending on the volume required for the procedure. [1][4] The fat is then purified to remove excess fluids and other unnecessary components. Next, the fat is prepared and reinjected carefully into the recipient areas in the face. [5] Dr. Lopez introduces the healthy fat in multiple planes of the face, including into muscle, and directly over bone for a softening effect. In this way, Dr. Lopez is able to carefully sculpt youthful, natural-looking contours. Depending on the extent of your treatment, the procedure can take 1-5 hours.
Recovery
Patients may feel slight swelling, discomfort, and discoloration in the first few days after the procedure. [4][5] Please use the pain medications as prescribed by Dr. Lopez during this time. Moderate tasks and light desk work can resume within a week. Strenuous activities can start back in 2-3 weeks.
Results
Once symptoms subside, you can expect your fat transfer to provide excellent, authentic results. You'll see your natural beauty come to light with better facial contours, increased plumpness, and overall enhanced symmetry to the face. Patients can enjoy their results for an extended period because of the body's acceptance of its own fat, and the revitalizing stem cells it contains.
Corresponding & Complementary Procedures
Aesthetic Laser Center offers various procedures that project a youthful radiance. During your consultation, Dr. Lopez may recommend one of these helpful treatments below.
Facelift
A facelift is a long-lasting, surgical solution in the fight against aging. The procedure tightens the structures of the face and eliminates lax skin, while smoothing away wrinkles. Dr. Lopez makes a few carefully concealed incisions along the hairline to adjust the face's underlying tissue. She then expertly redrapes the skin for a natural-looking rejuvenation.
Botox
Patients seeking a non-surgical alternative can still enjoy excellent results with a Botox treatment. This popular injectable cosmetic contains Botulinum toxin type A, a neurotoxin, which temporarily keeps facial muscles from fully contracting. After it quickly takes effect, patients have a smoother skin texture without dynamic wrinkles.
Cost of Facial Fat Grafting in Lake Oswego, OR
Pricing for facial fat grafting is determined by several factors, including the type of anesthesia used, the amount of fat extracted, the number of injections, and any additional treatments. After Dr. Lopez understands your goals and reviews your treatment plan, our staff will be able to give you an accurate estimate for the price of your facial fat grafting procedure. We will also be able to assist you in exploring resources to finance your procedure, if applicable.
FAQ
Is a facial fat transfer right for me?
A facial fat grafting procedure is suitable for patients who want a long-lasting anti-aging solution and an alternative to surgical procedures such as facelifts. In addition, it is an excellent choice for patients who want a minimally invasive treatment to restore volume. 
References