Botox
Conveniently located to serve the areas of Lake Oswego and Portland, OR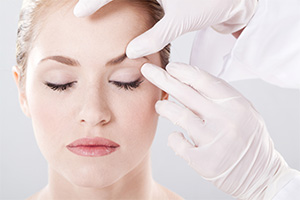 Get on the Botox bandwagon with Portland Botox at Aesthetic Laser Center.
Portland Botox was created to allow patients easy access to Botox treatments in Portland, Oregon, with Dr. Lopez —the most experienced practitioner in Northern Oregon. The affordable and effective results of the Botox serum have shot this incredible injectable straight to the top of minimally-invasive anti-aging treatments in the Portland area. If you're not ready for the cost or commitment of a Facelift, consider one of our numerous non-surgical alternatives at the Aesthetic Laser Center for Cosmetic, Breast and Laser Surgery.
Contact us to schedule your personal consultation at Aesthetic Laser Center. Call 503-353-0888 and one of our helpful staff will assist you.
About "Portland Botox" in Northern Oregon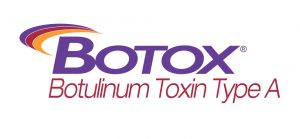 Botox Cosmetic at Portland Botox is a safe, non-surgical treatment that erases frown lines, crow's feet and forehead creases. Botox can also relieve the tension of migraine headaches and arrest excessive sweating in the armpits and elsewhere. Botox smoothes wrinkles by temporarily reducing muscle contractions in the face. Within days of your treatment, you will see lasting improvement for up to four months![1]
A Botox session at Portland Botox is brief and easy. You will have the option of numbing cream to make the treatment comfortable. Our appointments are convenient and quick; get treated during lunch before heading back to the office!
Read our blog to learn more about our stunning surgical and non-surgical procedures at Aesthetic Laser Center.
What is Botox Used For?
Today, the Botox brand is big, but its beginnings were humble. The first recorded cosmetic application for the botulinum neuromodulator serum was in 1989, in Sacramento, CA. Plastic surgeon, Dr. Richard Clark used it to treat a case of forehead asymmetry. Since its initial FDA-approval in 2002 to treat moderate-to-severe glabellar lines at the brow, it has been approved for a variety of other conditions, from migraines to excessive sweating.[2]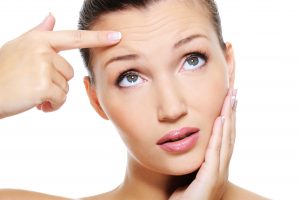 Botox is among the most well-known minimally-invasive procedures for addressing the fine lines and wrinkles associated with aging. Botox has helped to usher in an era of injectables at medical spas and cosmetic surgery practices across the country. It provides patients a greater breadth of options outside of surgical procedures like a facelift. Botox also defers the need to make more invasive cosmetic commitments by preventing future dynamic wrinkles from forming.
Your Personal Consultation at Aesthetic Laser Center
Dr. Lopez is a skilled and compassionate doctor. She and her handpicked staff are eager to help and are ready to listen. Patient education is an important and empowering component of the intake process, so please come prepared with questions about Botox or any of our other transformative procedures at Aesthetic Laser Center.
Your personal consultation will consist of a brief interview and physical examination by the doctor.
Be sure to accurately communicate your aesthetic goals with Dr. Lopez so she can match your case to the most ideal treatment regimen. She will review your medical history to determine your candidacy for our procedures.
TouchMD is a new technology that aids the patient education process. It is an interactive communication device with pictures, videos and other files so you can get a deeper and more complete understanding of the procedure you are pursuing.
Our patients love Aesthetic Laser Center! Read our radiant reviews to see their glowing praise. Or, come see for yourself! Contact us to schedule your personal consultation. Call 503-353-0888 to speak with one of our helpful staff.
How Does Botox Work?
Botox is a purified protein which acts as a neuromuscular blocking agent. It prevents muscle activity, which can cause frown lines, smile wrinkles and facial wrinkles.
Botox Treatment Areas
Forehead
Frown Lines
Crow's Feet
Neck
Sweating at the Hands and Armpits
How Long Does Botox Last?
There is a range of Botox's effectiveness from patient to patient: two months at the low end, six months at the high end, with three to four months being the average. The care with which we store and deploy our Botox serum also plays a significant role in the duration of your results.
For optimal outcomes, we only use fresh Botox that is properly stored in refrigeration. Our expert knowledge of anatomy really counts. Botox works on facial muscle groups to achieve its smoothing results. The accuracy of your injections helps make every Botox unit go a long way.
Seek an experienced professional to help maximize your treatment's payoffs. Come to Aesthetic Laser Center for the best in the Pacific Northwest!
Complementary Procedures: Light and Laser Treatments
Have you seen the light? Laser and light-based therapy make the perfect partner to the beautifying benefits of Botox. Dr. Lopez will discuss your personal goals and design a customized personal treatment plan to reduce your wrinkles and give you smooth, flawless skin. We have four lasers and an Intense Pulsed Light (IPL) photofacial device for total skin rejuvenation.
Look to Laser Skin Resurfacing to build collagen and eliminate wrinkles. Our Laser Vein Treatments will reduce redness, diminish fine lines and banish broken blood vessels. Summer is coming. Are you beach-ready? Get smooth as a dolphin with Laser Hair Removal at Aesthetic Laser Center. Come in for a complimentary laser consultation today.
What Does Botox Cost in Northern Oregon?
Every patient is unique at Aesthetic Laser Center. Our patient-centered practice is about changing lives, not just performing procedures! The custom nature of our treatments will require a personal consultation to accurately gauge your candidacy. Dr. Lopez will quote you an accurate price following your physical examination.
Financing options are available for those who qualify. Check our specials page regularly for frequent deals. Don't miss any of our upcoming events!
FAQ
Can I walk after Botox?
It is perfectly fine to take a walk after your Botox injections. You should, however, avoid exercise for the first 24 hours after your treatment. You will want to be mindful of increasing the blood flow to your muscles (especially the muscles at your treatment site). Increased blood flow through the muscles risks diffusing Botox and diluting its potency. Your results may suffer. Surges in circulation may also sweep away significant amounts of the serum and deliver it to unintended areas of the body, leading to unforeseen outcomes.  
What are the side effects of Botox?
As with any medical treatment, it is important to seek out a qualified and experienced medical professional to perform your procedure. Only they have the knowledge and training necessary to maximize its benefits and minimize any possible risks of Botox. In the right hands, Botox is a completely safe procedure. You can expect the injection site to be tender with perhaps some bruising immediately after your appointment. Itching, mild redness and swelling should subside within a few days. Contact your doctor if these unfavorable symptoms persist. Seek immediate medical attention if you experience any symptoms which are indicative of a rare allergic reaction: hives, wheezing, lightheadedness or swelling of the face or tongue and throat.    
Can Botox cause weight gain?
No. Botox is a neuromodulator, not a neuroinhibitor. Neuromodulators bind with receptors at the injection site to achieve their desired effects. In so doing, Botox blocks nerve signals, preventing the targeted muscles from contracting. As a locally-acting agent, Botox is not capable of causing system-wide symptoms like sexual dysfunction and weight gain. Such symptoms are more typical of the generally-acting neuroinhibitors found in antidepressants.    
References
Small R (August 2014). "Botulinum toxin injection for facial wrinkles". American Family Physician. 90(3): 168–75. PMID 25077722
Carruthers, A., & Carruthers, J. (2006). Botulinum Treatment of Forehead Wrinkles. Plastic and Reconstructive Surgery, 117(4), 1354. doi: 10.1097/01.prs.0000205566.47797.8d