Skin Rejuvenation
Conveniently located to serve the areas of Lake Oswego and Portland, OR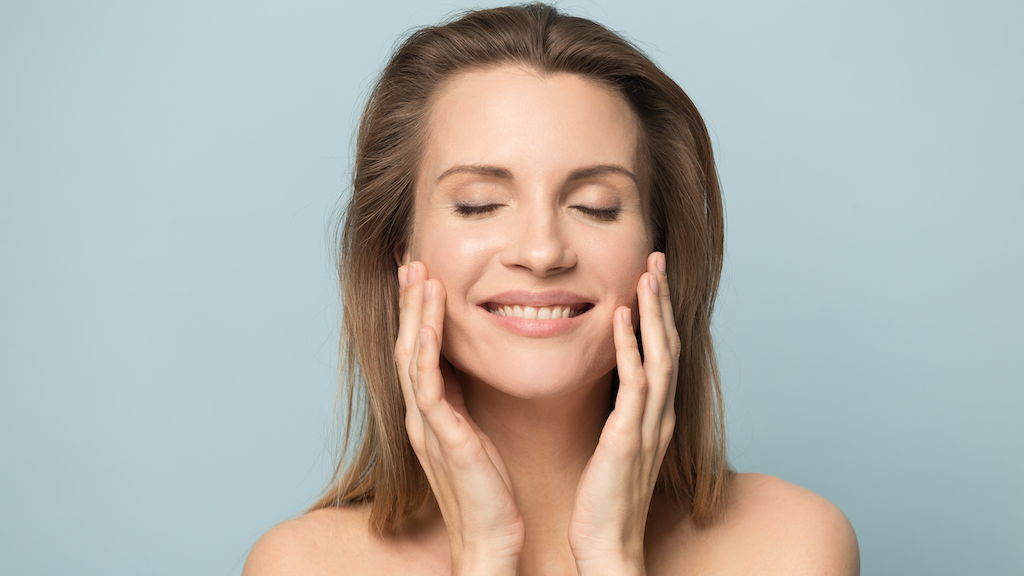 Today, there are more options than ever before for revitalizing your skin. Many of these choices can be found at the drugstore. But, when physician-strength help is needed, turn to Aesthetic Laser Center for professional skin rejuvenation.
To schedule your skin examination and consultation, call our office at 503-353-0888.
Chemical Peels
Our light chemical peels in Lake Oswego are designed to gently remove skin cells that build up and cause your skin to appear dull.
Chemical peels can be tailored to your individual skin needs, so you do not have to worry about your treatment being ineffective or unnecessarily removing healthy skin. Chemical peels can be done alone or in conjunction with personalized facials. We are carrying Epionce Skin Rejuventation line and are featuring Sal-e and Mal-e chemical peels. Also doing Jessner and Phenol chemical peels.
Facials
Express Facial – $45.00
This facial is customized to each client. It includes skin analysis, steam, exfoliation, mild extraction and mask. Your skin will be cleaned of dirt and toxins which will allow your skin to look healthy, revitalize and glowing.
Signature Facial – $85.00
This facial helps resurface the skin with liquid exfoliation and gentle scrub leaving your skin looking and feeling smooth, hydrated, toned, brighter and radiant. We incorporate adipose derived stem cell growth factors, anti-aging products and nutrient rich mask to hydrate and rejuvenate dull skin; included a gentle lip scrub, mild extraction and eye treatment. End with a 10 min lymphatic drainage facial, neck and décolleté massage providing anti-inflammatory benefits. The results are healthy, youthful and glowing skin. Recommended for all skin types. Strongly recommended as your first facial with us.
Fire and Ice aka "The Best Red Carpet Facial" – Starting at $120
This intensive, medical grade clinical treatment is designed to rapidly and safely resurface the skin, diminishing the appearance of fine lines and wrinkles while smoothing, softening, and encouraging overall skin rejuvenation. Excellent for all skin types and ages, this facial results in a complexion that is dramatically refined, with no downtime.
Microdermabrasion & LED Light Therapy $175.00
Diamond Microdermabrasion is the most advanced noninvasive, non-surgical treatment to exfoliate, revitalize skin and repair skin that has been damaged from sun and scars and hyperpigmentation. Microdermabrasion removes the outer layer of dead skin leaves smoother texture, improves the appear of fine lines and wrinkles and promotes growth of new healthy skin. This service ends with LED Light Therapy to address acne, antiaging or inflammation.
Hyperpigmentation Facial – Prodigy P2 – $150
This is a medium grade peel facial, it is excellent for those suffering with hyperpigmentation, it decreases pigmentary irregularities, improves skin texture, improves appearance of global lines and background inflammation. Ingredients including salicylic acid, lactic acid coupled with powerful boosters. Optimal results with a series of treatments.
Acne Facial with LED Light Therphy – $90.00
This is a detoxifying pore cleansing treatment for de-congested and acne prone skin. This facial includes decongestion mask, chemical peel, deep extraction and high frequency treatment to reduce bacteria. This facial is anti-inflammatory, antimicrobial and wound healing designed to repair and provide a healthier skin barrier, leaving your skin feeling smooth, look clearer and healthier.
Hydrating Facial with Ultrasonic Scrubber & LED Light Therphy – $125.00
This facial is a customized facial, excellent for dull dry skin, due to over sun exposure, winter dryness, overuse of wrong products or naturally dry skin, it is designed to provide moisture, hydration, calm and improved elasticity to the skin
Anti-Aging Facial with LED Light Therapy – $125.00 – 60 min – 80 min
This facial address the 5 signs of aging; wrinkles, sunspots, tightness, thickness and texture. This is a customized facial that incorporates a deep chemical peel, anti-aging firming and nourishing masks and serums infused with concentrated human stem cell growth factors and copper peptides for greater collagen stimulation and refined pores. End with a lymphatic massage to the face, neck and décolleté and ultrasound to leave the skin feeling silky smooth.
Teen Facial – $70.00 – 50 min
The Teen Facial is designed to address skin concerns faced by teenagers, including, acne, black and white heads. This treatment is designed to clear acne and prevent future breakouts while providing healthy and glowing skin.
Gentleman's Facial – $90.00
This is a tailored treatment to address the specific skin care needs of men. We start with deep cleanings which includes steam, exfoliating scrub and extractions, hydrating mask and balancing mask which helps calm skin from any shaving irritation. We will provide you with simple at home recommendations to maintain healthy skin.
Candidates for Skin Rejuvenation
Skin rejuvenation treatments are safe and effective cosmetic treatments that can be customized to fit the needs of almost anyone. Dr. Lopez will perform an assessment of your skin and ask you about your medical history during your consultation to determine which skin rejuvenation treatment is best suited for your individual needs.
Contact Our Office
Skin rejuvenation treatments are excellent options for those who want to improve the look and feel of their skin without the hassles of invasive surgery. If you're interested in learning more about the cosmetic options available in our Lake Oswego location, contact our office to learn more today.