Breast Reduction
Conveniently located to serve the areas of Lake Oswego and Portland, OR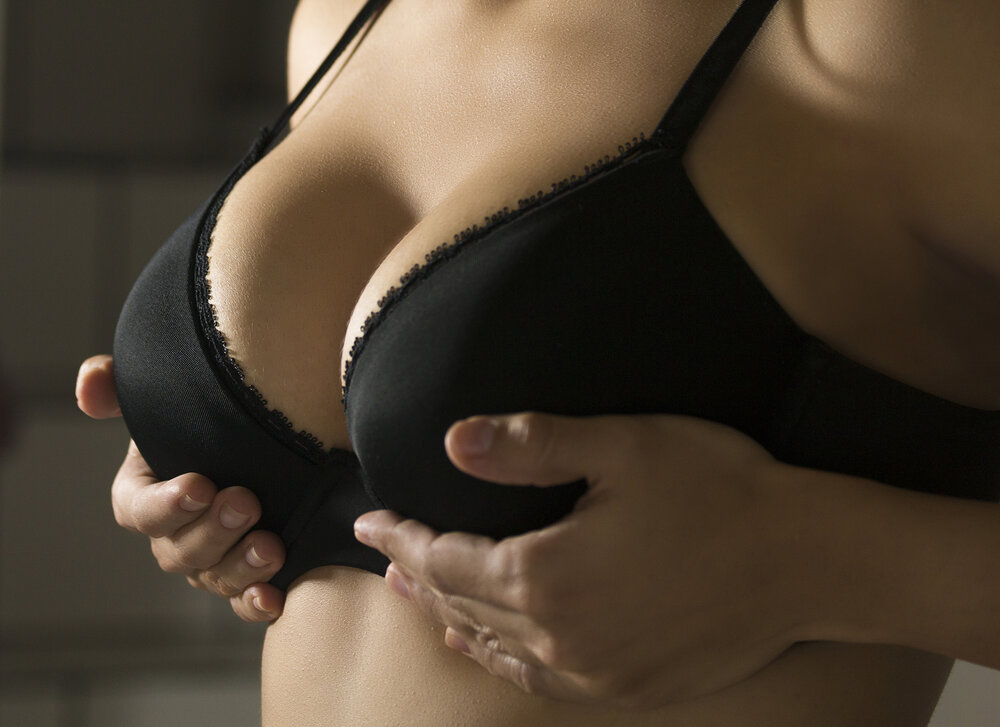 For many women, when the size and weight of their breasts are too large, they interfere with their quality of life. Large breasts can cause neck, back and shoulder pain, improper posture, rashes, breathing problems, skeletal deformities, and low self- esteem. Breast reduction surgery is usually done to provide relief from these symptoms.
Dr. Lopez MD is a top-ranked Oregon cosmetic surgeon and as a woman, she understands the values of positive body-image, your overall health, and mental well-being. Breast reduction surgery, technically called a reduction mammaplasty, can provide women with relief from adverse health effects caused by large breasts. As a female cosmetic surgeon, Dr. Lopez empathizes with her patients and prides herself on delivering beautiful results tailored to female anatomy.
Contact our Oregon office to schedule your personal consultation with Dr. Lopez to learn more about how breast reduction can give you the body you've always wanted.
What is Breast Reduction?
A breast reduction is a procedure which removes excess fat, tissue, and skin from the breasts, to reduce their weight and size for an improved overall body proportion. Breast reduction can also alleviate secondary health problems such as back pain, neck pain, or skin irritation, caused by the size and weight of oversized breasts.
During a breast reduction, the breasts are lifted and the areola may be reduced to make the breasts more even and proportionate with the rest of your body. Breast reductions are lauded for being one of the procedures with the highest rates of patient satisfaction and consistently ranks as one of the most popular procedures.
Ideal Candidates
Women in good overall health that are looking to reduce the size of their breasts due to problems they are causing would be considered ideal candidates for a breast reduction surgery. Women who suffer from physical aches such as back pain, shoulder pain, poor posture, and feelings of insecurity stand to benefit the most from breast reduction treatment.
The top reasons women seek breast reduction are:
Relief back, shoulder and neck pain caused by the weight of their breasts
Relief from painful shoulder indentations caused by bra straps
Improve breast proportion, balance and shape in relation to the body
Reduce breast sagging
Reduce breast weight
Methods Used
Dr. Lopez performs breast reduction using the most advanced surgical techniques that deliver natural-looking results with minimal impact on the patient. Dr. Lopez performs two main types of breast reduction techniques: the vertical incision and the anchor incision. The method of breast reduction chosen will depend on your personal anatomy, expectations, and desired body goals.
Vertical (Lollipop) Incision
The vertical incision method sometimes called the "lollipop" method involves two main incisions, one circular incision which encircles the border of the areola, and the other a vertical incision from the nipple and down to the lower hemisphere of the breast. Breast skin and tissue are then removed and the incisions are closed.
Anchor Incision
The anchor method for breast reduction is named after the design of the incision, which has an anchor-like appearance. The anchor method involves three major incisions, one of the incisions made around the border of the areola, and two incisions made in a vertical angle from the base of the areola to the breast crease. This method is considered to treat more severe cases of oversized breasts.
Consultation
Your consultation will take place in our state-of-the-art Oregon office and is a personal meeting between you and Dr. Lopez. Dr. Lopez considers the consultation to be one of the most important steps of the process because it is an opportunity to get to know each of her patients and build trust. Dr. Lopez's primary concern is to ensure her patients are comfortable and confident about their treatment, answering any questions they may have and addressing all of their concerns. Be prepared to undergo a detailed physical examination and to inform Dr. Lopez about any health issues, medical history, or medications you are currently taking. We recommend patients bring in photographic examples that represent their goals and how they'd like their breasts to appear.
Dr. Lopez will customize your treatment program and will instruct you on how to prepare,discuss the recovery experience, and walk you through the steps of the procedure. You will also receive an accurate cost breakdown of your treatment options.
Preparation
Breast reduction is an involved surgical procedure and requires some preparation on part of the patient. In the weeks leading up to their procedure, patients will be advised to do the following:
Undergo a mandatory mammogram as well as other evaluations and tests, which will depend on your medical history, age, and genetics;
Avoid smoking for at least two weeks prior to your procedure
Make transportation arrangements as driving home from the procedure is prohibited. If possible, arrange for overnight care at your place to ensure that you have someone to care of you for the first 24 hours.
Your prescriptions are given to you the day of the surgery.
Be sure that your necessary items are within arm's reach, since you may be limited in motion
Wear a loose-fitting clothing on the day of your procedure, preferably clothing that does not need to be pulled over your head.
Treatment Experience
Under general anesthesia, breast reductions typically take approximately three hours. At the beginning of the procedure, the surgeon will mark the treatment areas and will administer the anesthesia. Once the anesthesia sets in, Dr. Lopez will remove the breast fat and tissue and close it with sutures. We will also perform a breast lift to ensure that your reduced breasts are positioned evenly and match the rest of your body.
Reduction mammaplasty is performed under general anesthesia. Depending on the technique used and the individual case, it takes between 2 to 5 hours to perform. One of the following incisions is often used:
Two rings, one larger than the other, around the areola
A keyhole shape, around the areola and down to the breast crease
An anchor shape, beginning in the breast crease and extending up to and around the areola
Liposuction alone is sometimes used to reduce breast size. One advantage is that it leaves little-to-no scarring. However, because liposuction removes only fatty tissue, patients must have more fatty than glandular tissue in their breasts. Liposuction is also often used on men whose breasts are enlarged. Liposuction can be used to treat male gynecomastia.
The specific, customized surgical plan will be determined beforehand and discussed with you during your consultation by Dr. Lopez.
Ancillary Procedures
The breast reduction procedure can be performed with ancillary procedures if a patient wants to accomplish multiple aesthetic goals. Combination treatments may also be recommended to achieve the best possible results. Breast reduction is commonly combined with tummy tucks, liposuction and facelift.
Breast Lift
Breasts lifts may be performed with breast reductions to improve the size, shape, and position of the breasts, restoring sagging breasts to a lifted, youthful position. The breast lift is a similar type of surgical procedure where excess breast tissue is removed to reshape the breasts.
Liposuction
Liposuction is the gold-standard of fat reduction treatment and is a technique that may be able to achieve adequate breast reduction. Liposuction is performed using thin, hollow tubes called cannulas that are connected to a suction device for removing excess fat tissue. For breast reduction, liposuction can sculpt away excess fat to reshape the breasts as well as reduce the size and weight of the breasts.
Tummy Tuck
The tummy tuck, or abdominoplasty, reduces sagging skin from the abdomen to achieve a flatter, tighter stomach. A tummy tuck is often requested with a breast reduction treatment as part of a "Mommy Makeover" treatment. Mommy Makeovers are tailored cosmetic treatments designed to help women regain their pre-pregnancy bodies.
Recovery
Each patient's body heals at its own pace, but there are many steps you can take to improve your experience. Recovery will vary on the type of treatment the patient has received, but the patient should wear a surgical support bra for several weeks, to give the breasts time to adjust to their new size and look. Your breasts may feel tender or sensitive and it is common to experience overall numbness in the area. We can prescribe pain medication to soothe your discomfort and it is recommended to walk within the first 24 hours of your surgery, in order to promote steady circulation.
Showering should be avoided for two days and sleeping with an elevated head and back is recommended. Patients can expect to return to work within two weeks, but any strenuous activity should be avoided for at least a month.
Once the recovery process runs its course, patients will see their final results. The vast majority of women who choose breast reduction experience a renewed sense of confidence, improved self-esteem, and greater freedom to participate in various physical activities.
Cost
Each breast reduction treatment is uniquely customized to the patient's case. There are no generic, one-size-fits-all treatments. Many factors with influence the pricing of treatment, such as the severity of breast reduction, any ancillary procedures undergone at the same time, and method of treatment.
Some breast reductions are covered by insurance.
Your individual treatment will be presented at your consultation, and an accurate, individual price estimate will be given at this time.