Mini Facelift
Conveniently located to serve the areas of Lake Oswego and Portland, OR
What is a Mini Facelift?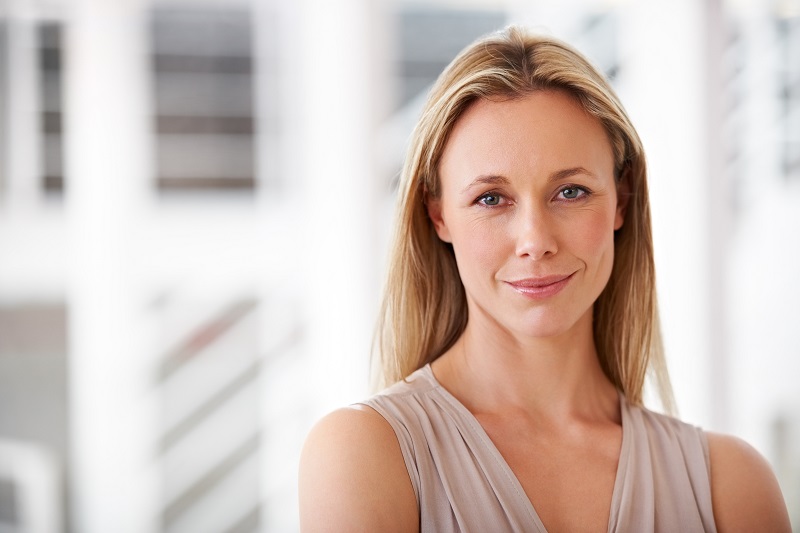 A mini-facelift is not a mini-lift but a full facelift with smaller incisions. (1) This innovative aesthetic surgery focuses on returning the lower face and jawline to a more lifted, youthful appearance; additionally, the appeal of a mini-facelift is reduced surgical time and safety due to the minimally invasive procedure. (2) Patients with nominal loss of skin elasticity will be pleased with the results of a mini-facelift and the natural-looking results. Because a mini-facelift does not need the same large incisions a facelift does, the recovery time shortens, and patients can return to their routines quickly. While cosmetic surgery is now widely accepted, patients still prefer to look "refreshed" rather than "windswept" like facelift patients of decades past. Additionally, patients like the minimally invasive procedures for the reduced recovery time, making the mini-facelift the ideal procedure for the modern candidate.
In Lake Oswego, patients are thrilled with the results of their mini-facelifts performed by the caring hands of Dr. Quita Lopez, Medical Director of Aesthetic Laser Center and trusted surgeon. Her passion shines through with every procedure, and the time she takes to consult with and understand her patients' needs. Meet Dr. Lopez to learn more about how a mini-facelift can improve your life by enhancing your look! Call us at (503) 353-0888 to make an appointment, or if you would prefer to enter your contact information, we will contact you shortly.
How Does a Mini Facelift Work?
As surgical techniques improve, the procedure that has seen the most innovation in aesthetics is the facelift. (3) While the procedure is over 100 years old, the technology used today is lightyears ahead of where the industry began. Building on the advances of the past, in the 1960s, a short-scar technique called the "S-Lift" was introduced. The name comes from an S-shaped incision in front of the ears and along the temporal hairline; the procedure includes sutures in the SMAS. (3) Skilled surgeons like Dr. Lopez possess a deep understanding of the SMAS, the deep subdermal layer that connects many muscle groups of the face, so when manipulated through these subdermal sutures, it supports sagging skin and provides incredible lift. (2)
The mini-facelift focuses on facial descent (sagging skin) around the jawline. When lifted, the results are dramatic yet natural.
Before and After Photos
Benefits
A mini-facelift provides stunning results without the full-length incisions necessary for a facelift. Additionally, a mini-facelift offers the following benefits:
The procedure is performed using local anesthesia
Condensed recovery time
Contoured jawline and enhanced facial structure
Limited skin undermining – an advantage in patients who smoke (2)
Correction of sagging skin and wrinkles
Reduced cost compared to a facelift
Ideal Candidates for a Mini Facelift
Skin that responds well to a mini-facelift has minimal wrinkles, mild to moderate laxity, and mild jowling. (2) However, patients of all ages can benefit from a mini-facelift:
Patient Type I – early to late 40s with early signs of facial aging, including jowls, slight excessive neck laxity, some submental (under the chin), and cervical fat.
Patient Type II – late 40s to 50s with moderate jowls, moderate cervical neck laxity, and submental and cervical fat.
Patient Type III – late 50s to early 70s, with significant jowls, moderate neck skin laxity, and moderate neck fat. Patients in this category are fair candidates but will benefit from the inclusion of additional procedures such as a submental (under the chin) incision to remove and tighten part of the platymus muscle to achieve a hammock effect.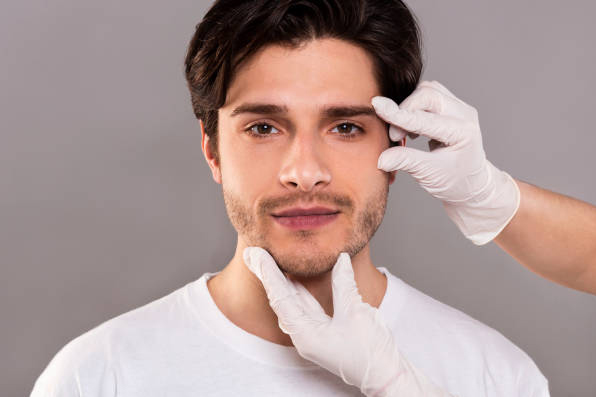 Patients need to understand the difference between the results of a mini-facelift and a full facelift. If the candidate needs or desires more drastic results, Dr. Lopez will be happy to discuss other options; however, as long as the patient and surgeon are on the same page, beautiful results are possible with the mini-facelift.
Your Personal Consultation with Dr. Lopez
Join us at Aesthetic Laser Center, serving the Lake Oswego and Portland, OR areas, for a personal consultation. Dr. Lopez, a board-certified surgeon, helps her patients feel at ease by sharing her expertise and passion for cosmetic surgery and aesthetic medspa procedures. During your consultation, Dr. Lopez will focus on an overall health assessment and a discussion about your expectations and any questions you may have about a mini-facelift procedure. Dr. Lopez's goal is to offer you the best possible results with the highest degree of safety. Rest assured that you will leave your consultation armed with the knowledge and understanding of what to expect with your procedure and the aftercare involved. After your consultation, you can schedule your surgery date with our helpful staff.
Contact us at (503) 353-0888 to make an appointment or book your private consultation online.
Preparation for Your Mini Facelift
There are a few things patients should do to prepare for a mini-lift procedure. Take a moment to read over these crucial steps to complete before the day of your surgery:
Please arrange for a ride home post-surgery.
Discontinue tobacco use at least two weeks before and while recovering from surgery to avoid adverse reactions both during surgery and postoperative.
Disclose all medications and over-the-counter supplements you are taking.
Dr. Lopez will prepare you for a comfortable recovery by prescribing pain management drugs.
Allow time for your body to heal by scheduling a week or two off from work. If applicable, patients may want to consider arranging for help around the house or with childcare.
Procedure
Dr. Lopez will work with each patient to decide the most suitable anesthetization form; the surgeon can perform a mini-facelift on a patient under local, I.V., or general anesthesia. (2) This means you will be awake but unable to feel anything. All performed surgeries take place in an accredited outpatient surgery suite. Dr. Lopez performs the mini-facelift by creating the two small "S-lift" incisions in front of each ear and along the follicle line. After being gently separated from muscle, excess skin is removed before being pulled back to join with the original incision. (1) Sutures secure the two sections of skin in a manner designed to avoid visible scarring, and in about three hours, your mini-facelift procedure is complete. Patients can expect to return home in four to five hours.
Recovery
After surgery, bandages and a facial corset provide protection and subtle pressure to relieve swelling. Patients may see swelling from light to medium, but it should disappear after two to four weeks. (1) Your wound will be inspected and nerve function assessed two days after surgery. Please follow closely all postoperative directions by Dr. Lopez and her staff, including wound care, cleaning, showering, and medication. Most patients return to work a few days to a week later and, with Dr. Lopez's approval, can return to normal activities in two weeks.
Beginning your surgical journey at optimal health will improve the speed of your recovery, but it is never too late for self-care. Rest is vital, so make sure you get plenty of it during your time off from work. Stay hydrated and ask for help when you need it.
Results
While the results may be less aggressive than the full lift, the mini-facelift still provides exceptional results with minimal downtime, lower cost, and rapid recovery. In addition, the jowl line will return to a youthful profile because skin laxity is improved. Younger patients are incredibly pleased with the improvement of their appearance without the look of a traditional facelift. Patients must understand that no surgical procedure can halt aging, but the preventative nature of a mini-facelift will dramatically delay the onset of an age-affected appearance.
Corresponding & Complementary Procedures
Dr. Lopez offers many exciting options to aid in the natural lift achieved with a mini-facelift. Depending on the patient's age, the condition of the skin, and patient expectations, she will recommend the following procedures or others:
Liposuction – focused on the neck and jowl area, fat removal compliments a mini-facelift.
Fat transfer – targeted fat from a donor site on the patient's body is removed and then re-distributed into the face. Fat transfer restores a plump, youthful look.
Blepharoplasty chin implant (upper and lower)
Eyebrow lift
Chemical peel or laser skin resurfacing.
What is the Cost of a Mini-Facelift in Lake Oswego, OR?
Costs associated with the mini-facelift procedure will be fully covered during your personal consultation with Dr. Lopez. Contact us today to schedule your consultation. Call (503) 353-0888.
FAQ
Can a Mini-Facelift Improve My Eyelid Skin Laxity?
While the eyes are indeed a part of the face, a mini-facelift only focuses on the lower portion of the facial structure. Dr. Lopez will happily discuss procedures with you that address eyelid and eyebrow rejuvenation.
How Do Mini-Facelift Results Look Long-Term?
Because Dr. Lopez is vastly knowledgeable and a skilled surgereon, the results of your mini-facelift will not only look good following surgery, but
References