Labiaplasty
Conveniently located to serve the areas of Lake Oswego and Portland, OR
The labiaplasty is a procedure that's growing in popularity with women across the country from all walks of life. The procedure reshapes the appearance of an enlarged or atrophied labia to alleviate discomfort and create a more pleasing appearance.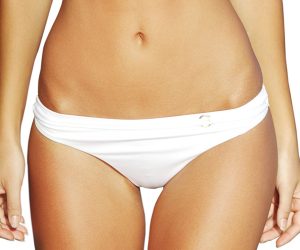 The appearance and shape of the vagina is a personal topic that may be difficult to discuss, but rest assured that Dr. Lopez and her knowledgeable staff make every effort to ensure a discreet, safe, comfortable and pleasant experience. Many thousands of women come away from their labiaplasties thrilled with the results.
About the Labiaplasty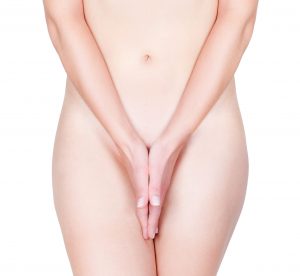 The labiaplasty is a surgical treatment that can reduce an enlarged labia minor and reshape it for a more balanced appearance. Many women choose the treatment to address issues caused by age, genetics, or labia hypertrophy.
There are a variety of surgical techniques because the treatment is highly tailored to fit each individual's unique anatomy. It's important to stress that there is absolutely no such thing as a "perfect" appearance for a woman's vagina and the procedure should never be chosen to fit the desires of another person.
The labiaplasty is a significant procedure that should only be chosen to fit your personal goals and give you the self-confidence and peace of mind you are looking for.
Benefits of a Labiaplasty
Ultimately, the choice to undergo a labiaplasty is personal and there are no right or wrong reasons. Feeling uncomfortable, insecure or even embarrassed about the shape and look of your vagina is incredibly common as indicated by the steady increase in the popularity of the labiaplasty.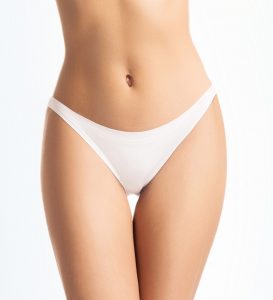 Physical discomfort and embarrassment caused by the appearance of the vagina can be damaging to a woman's overall self-confidence and lead to difficulty with intimate situations. Many women experience interference in their quality of life, refraining from wearing tight-fitting clothing, or experiencing physical pain during athletic activities such as bicycling or horseback riding.
In many instances, an enlarged labia majora can lead to poor hygiene. A common symptom of an enlarged labia majora and minora is a chronic infection as a result of poor hygiene.
With the labiaplasty, the balance and shape of the labia minora can be restored to alleviate symptoms of physical discomfort and reduce the chance of infection due to poor hygiene.
Labiaplasty Candidates
Healthy adult women who are concerned about the look of their labia or experience pain or physical discomfort due to an enlarged labia stand to benefit the most from a labiaplasty. Ideal patients should be in good overall health, non-smokers or at least willing to refrain from smoking in the weeks leading up to and after their procedure.
Each labiaplasty procedure is highly customized to the individual anatomy of the patient to fit their goals. To determine how this procedure can help you achieve your goals, schedule your consultation.
Labia Hypertrophy
The exact causes for the development of labia hypertrophy are unknown but are linked to genetics, hormonal changes, pregnancy or infection. For those who have struggled with issues caused by labial hypertrophy, the labiaplasty may be a great option to consider.
Labia hypertrophy, a condition where the labia minora is overdeveloped, disproportionate and elongated, is a common experience for those seeking a labiaplasty. Women who have extreme labia hypertrophy typically experience secondary symptoms that interfere with their quality of life. Discomfort, pain, and irritation during physical and sexual activity are very common.
Labiaplasty Treatment Techniques
The Labiaplasty is tailored to the needs of the individual and may be performed using a variety of surgical techniques. The right method will be determined based on your personal goals and anatomy.
Generally speaking, the "Wedge" and "Trim" techniques that are used to achieve a reduction of the labia minora.
Trim
The trim technique is one of the most commonly used surgical methods and is known for providing great results and high patient satisfaction. This technique sometimes called an "edge trim technique" removes tissue from the margins of the inner labia along the entire length of the labia minora. The tissue adjacent to the clitoris and the clitoral hood is not affected. This technique is especially well-suited for removing an enlarged labia or a labial tissue that is excessively elongated.
Compared to more traditional approaches, the trim method offers an ideal balance of technical simplicity and efficacy.
Wedge
The wedge labiaplasty is performed by removing "wedge" of tissue from the central area of the labia and then joining the remaining sides of the labia. The edges of the labia minora are kept mostly intact, resulting in skin tightening around the clitoris. The tissue removed is in the shape of a wedge or "v" shape where the smaller side of the "v" is pointed outward.
In either technique, absorbable sutures are used to close incisions. The overall patient satisfaction rate of the labiaplasty is very high (around 90%) regardless of which surgical method is used. There is no "correct" answer when choosing between the wedge, trim or any other labiaplasty surgical technique. The right answer is a matter of what fits your body and goals best.
Preparing for Surgery
A labiaplasty is a significant surgical procedure and we recommend patients prepare carefully to ensure they have the best experience possible. In the weeks leading up to the procedure date, patients should arrange for transportation to and from the surgical center. Those who are smokers will be required to stop at least two weeks before their procedure date. Stop taking any anti-inflammatory medications such as ibuprofen or aspirin as these may interfere with healing.
We also recommend arranging your living space and bedroom for convenience, keeping the necessities within arms reach and easy access so you can avoid strenuous motion in the first days of your recovery.
Procedure
The procedure is performed at the accredited in-office surgery center. Before you undergo the procedure, you will meet with Dr. Lopez again to go over each step of your operative plan. The incisions are mapped for guidance and to obtain your final approval.
Then, you are taken by our board-certified anesthesiologist to the operating room where anesthesia is administered and you are resting comfortably asleep. Based on the surgical technique discussed and chosen during your consultation, Dr. Lopez removes excess labia tissue.
Finally, absorbable sutures close the incisions. These sutures are absorbed by the body naturally and require no follow-up for removal. There will be a follow-up appointment to survey your recovery and results.
The procedure length can vary, taking under an hour to taking as many as two based on the time needed for anesthesia to set and the surgical method chosen.
Recovery
After the operation, you are taken to a recovery room where surgical tape and cold compresses are applied to the treated area. Dr. Lopez insists that patients spend the first night of their recovery with a friend or loved one to assist with their recovery. You will be given a set of self-care instructions and recommendations for your recovery.
Cooling packs or cold compresses are available for swelling. In the first days of recovery, patients should avoid sitting upright and placing pressure on their treatment area. Lying down prone is ideal in the initial days of your recovery. Standing up and going for a walk is also recommended to retain good blood circulation.
Wear loose clothing, avoiding strenuous and sexual activity until cleared by Dr. Lopez. Avoid pools, jacuzzis, and swimming in general until instructed. Sutures may take about three weeks to completely dissolve.
Results
The changes achieved with the labiaplasty are mostly immediate but will take the duration of recovery before being complete. After healing, women who have undergone labiaplasty report significant improvements in their experience with the physical activity, wearing tight-fitting clothing and sexual intimacy.
Consultation
Your consultation with Dr. Lopez is a personalized, private meeting where you can discuss the complete range of your concerns. After the discussion, there will be a detail physical examination to assess your candidacy. Any questions you have about the labiaplasty are happily answered by Dr. Lopez or any one of our staff. It is a priority for every patient to come away from their experience fully informed and confident that this is the best choice for them.
At the end of the consultation, you will go over the various option, steps and walk through the experience of the procedure in detail.
Cost
The price of a labiaplasty will range based on a variety of factors such as the surgical method used and whether or not complementary procedure are included. You will receive an accurate cost breakdown at the end of your consultation.
Schedule your consultation by contacting Aesthetic Laser Center today.