Non-Surgical Rhinoplasty
Conveniently located to serve the areas of Lake Oswego and Portland, OR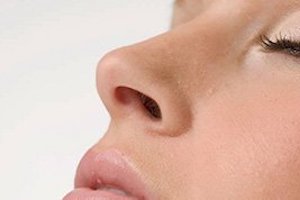 A non-surgical nose job is a minimally invasive approach to rhinoplasty that offers many of the benefits of surgery on a temporary basis, but without the cost or recovery time. It is accomplished using injectable fillers to provide structure and symmetry to the appearance of the nose.
Many patients investigate this procedure because they are already considering a nose job and they would like to give the results a try before committing to permanent cosmetic enhancement. Some only seek a subtle change, so traditional rhinoplasty may not make sense at this stage in their lives. While rhinoplasty is a relatively simple surgery and a popular procedure, there are a number of reasons why some may delay or forgo going under the knife. A non-surgical nose job is a brief and easy treatment that presents an appealing alternative to surgery with minimal recovery and no downtime.
You can explore all of your options at the Aesthetic Laser Center in Portland, Oregon. Dr. Quita Lopez's blog will grant you an informative glimpse into the latest cosmetic treatments.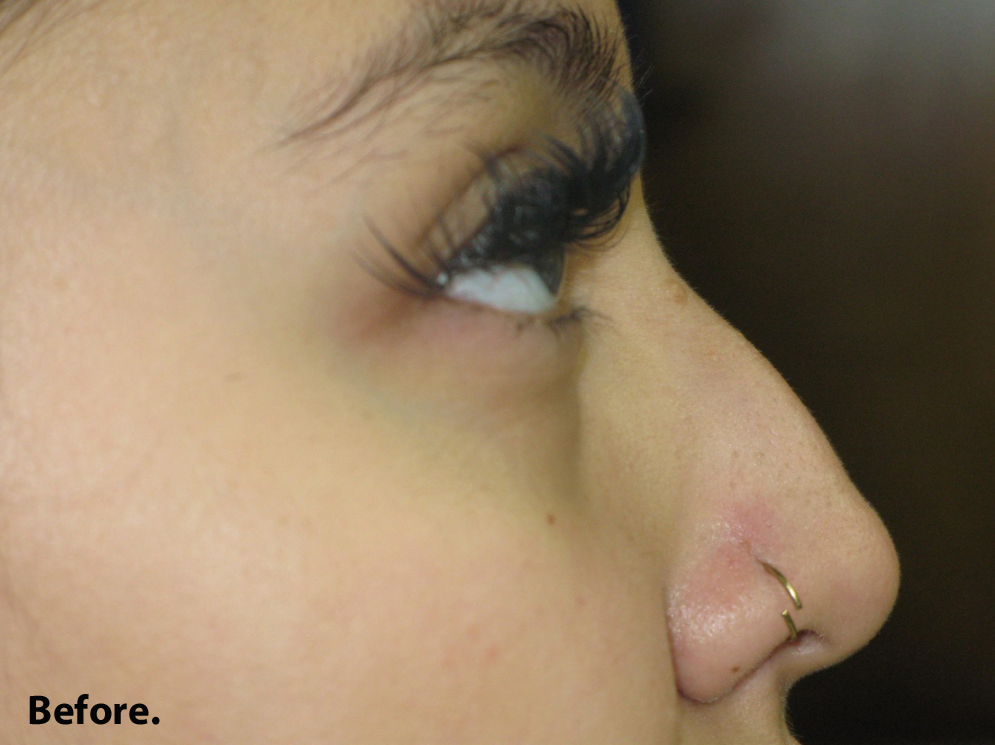 About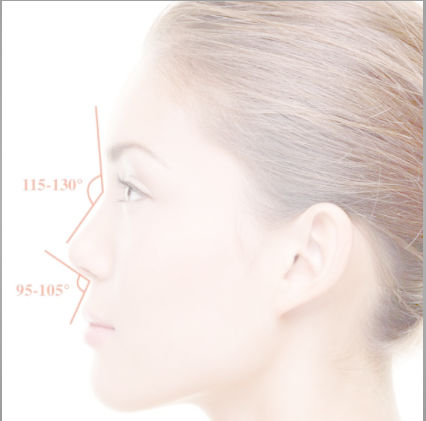 While rhinoplasty remains one of the top five cosmetic procedures performed in the United States, amazing advancements in minimally invasive aesthetic treatments are gaining in popularity. Non-surgical rhinoplasty employs injectable hyaluronic acid (HA) fillers to create three-dimensional enhancement by adding subtle volume to strategic facial locations.[1] The terrific results are only temporary, so you can experiment with another look without undergoing a transformative operation.
A non-surgical nose job with HA fillers convincingly mimics the results of a cartilage graft. It is able to correct many of the asymmetries and deformities that would ordinarily only be addressed in the operating room. Unlike full-blown nose surgery, however, non-surgical rhinoplasty is far more affordable. It is a minimally invasive treatment that boasts a rapid recovery without the time spent tending to tender incisions.
Contact us at the Aesthetic Laser Center to schedule an informative consultation with Dr. Quita Lopez. Call (503) 353-0888 to see if you're a qualified candidate for non-surgical rhinoplasty.
Benefits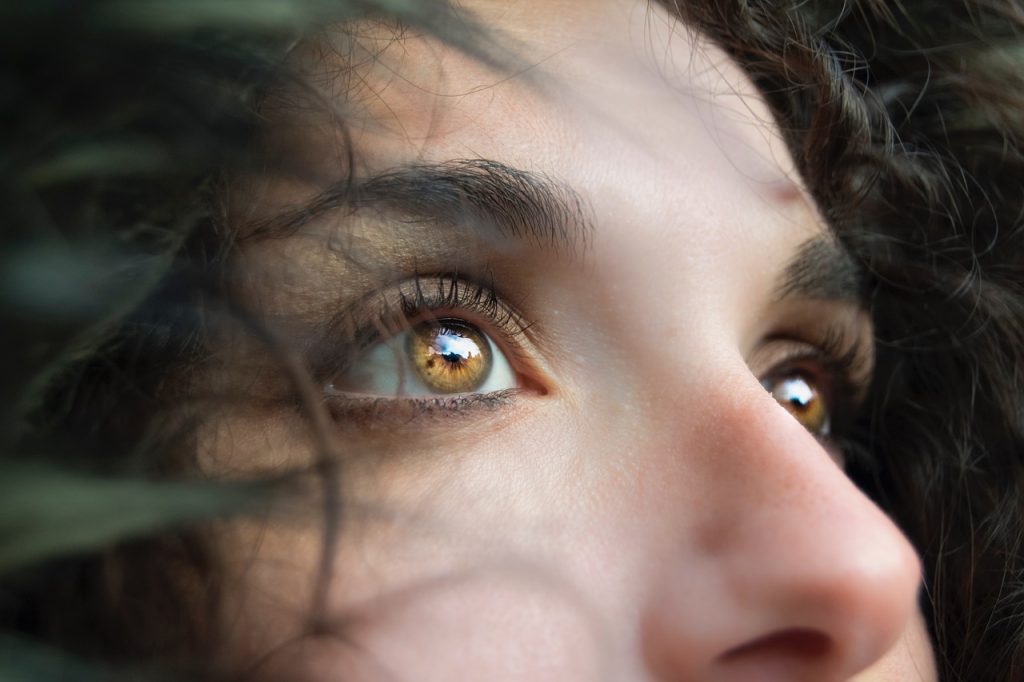 A series of dermal filler injections can provide support in different anatomical locations on the nose, and correct the many malformities and asymmetries that traditional rhinoplasties often address. These include a dorsal hump down the bridge of the nose and a drooping nasal tip, and the angles that they form with the rest of the face.[2]
Dorsal Hump
To deemphasize an overdeveloped dorsal hump, Dr. Lopez places filler around the dorsum and in the nasion, which is the deepest part of the nasofrontal angle. The ideal nasofrontal angle is between 115 and 130 degrees, which can be adjusted with strategic injections of dermal fillers. In some cases, she may use a cannula to place a sufficient amount of filler in the area.
Nasal Tip
A drooping nasal tip, or nasal tip ptosis, presents a more technical challenge, but Dr. Lopez understands how to simulate a surgical cartilage graft using temporary, non-surgical dermal filler injections. She skillfully inserts the supportive substance into the inferiority between the nasal spine and the columella. It is a submuscular injection that provides support to the drooping tip, thus elevating it.[3] The fillers also can serve to reduce how much the tip retracts with smiling. In patients wishing for a more prominent nasal tip, this area can be accentuated with several targeted injections. This can also smooth out the profile of the nose for a straighter line of projection and further eliminate the appearance of any unwanted "bumps."
The Nasolabial Angle
Fillers also allow Dr. Lopex to adjust the nasolabial angle, the angle at which the underside of the nose angles upwards from the upper lip. This is between 95 and 105 degrees in the ideal nose, for a gently upturned tip. Some patients may require more than one session to achieve their desired results.
Ideal Candidates for a Non-Surgical Nose Job
Endeavors to improve their profile
Seeks to smooth out any irregularities in their nose's contours
Aspires to add structure to a flat, ill-defined nose
Aims to ameliorate the overall symmetry of their face
Craves to camouflage an obtrusive hump on the bridge of the nose
Dreams of defying a drooping nasal tip
Who Is Not a Good Candidate for Non-Surgical Rhinoplasty?
Non-surgical rhinoplasty isn't for everyone. The procedure can only add volume to the nose. So those who wish to reduce certain features may do well to consider some alternatives. Potential patients with a bulbous nasal tip, flaring nostrils or an exaggerated nasal profile should explore the benefits of traditional rhinoplasty. At your personal consultation, Dr. Lopez will inspect the contours of your nose to determine if you are a good candidate for a non-surgical nose job with injectable dermal fillers.
Your Personal Consultation at Aesthetic Laser Center
Dr. Quita Lopez welcomes you to the Aesthetic Laser Center. We are conveniently located in the Portland area to serve your aesthetic needs. At your private consultation, Dr. Lopez and her team will become acquainted with your case.
After a brief intake interview, you will undergo a physical examination. The examination may include some photographs of your nose from multiple angles to ensure that Dr. Lopez has a 3D conceptualization of all its curves and contours. At this point, she will present your personalized aesthetic strategy. If you are a qualified candidate for non-surgical rhinoplasty, she will inform you at this time. Fortunately, a non-surgical nose job is a safe and simple procedure, so we'll set your next appointment at your earliest convenience!
Contact us to set a date for your confidential consultation. For a preview of what to expect, visit our videos page to see Dr. Lopez in action. Our patients are always pleased with their results. Read our reams of positive reviews for a glimpse of your future satisfaction. Call (503) 353-0888 to speak with one of our helpful representatives.
Minimal Preparation
One of the many benefits of a non-surgical nose job is that it is a minimally invasive, injectable treatment. As such, it only requires minimal preparation. Dr. Lopez may ask you to avoid excessive caffeine consumption and foods high in sodium for a couple of days leading up to your treatment. Similarly, you should abstain from any medications or supplements that can increase the risk of bleeding, like ibuprofen and other anti-inflammatories. Topical medications like Retin-A should be avoided, as well. Wear comfortable clothes on the day of your procedure to avoid accidentally bumping your nose when getting undressed.
Procedure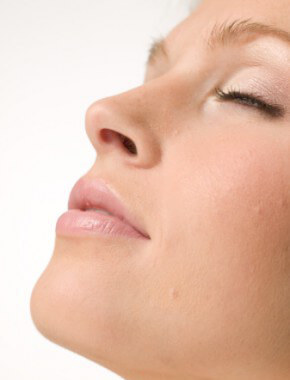 Non-surgical rhinoplasty can be completed in a short office visit of 30 minutes or less. Some patients may request for Dr. Lopez to numb the treatment area with a topical anesthetic before the procedure properly begins. Often, she will ice the area, as well, to further numb the nose and to constrict blood vessels. Underneath the nose, there is a network of veins and arteries that radiate throughout the face. Dr. Lopez must be both precise and delicate with her aesthetic injections. With accurate aim and faithful finesse, She will shape and contour your nose according to your agreed-upon goals.
Can I Get a Non-Surgical Nose Job to Enhance My Existing Rhinoplasty?
Yes, but only with the great care and exactitude of an accomplished doctor like Dr. Quita Lopez. If your nose has been operated on before, it takes the superior anatomical knowledge of an expert injector to navigate its modified configuration. In these instances, Dr. Lopez strives to accomplish the non-surgical rhinoplasty with minimal pressure and the least number of injections. It is always best to wait at least one year after surgery before injecting noses with fillers.
Brief Recovery
You may experience some swelling and tenderness during your brief recovery from a non-surgical rhinoplasty. Keep your skin clean and hydrated. If the bruising doesn't improve within a week, contact Dr. Lopez and schedule a follow-up appointment so she can more closely monitor your progress.
Results
You will enjoy almost instantaneous outcomes from your non-surgical nose job. And, without the cumbersome bandages and prolonged downtime, you can show off your new nose sooner than it would take for the results of surgical rhinoplasty to reveal themselves.
The results of non-surgical rhinoplasty are temporary but enduring. Your new look will last up to a year or longer. And the good news is that subsequent touch-ups are likely to require less filler because HA injections stimulate collagen growth, which can remodel the skin's structure in a more desirable configuration.
Cost
The price of your procedure may vary based on the idiosyncrasies of each individual, although it will surely be far less than any surgery. More extensive contouring may require more filler, which can affect the final cost. At the Aesthetic Laser Center, each of our procedures is customized to the needs and wishes of every individual. At the conclusion of your confidential consultation, Dr. Lopez or a member of her team will quote you an accurate cost.
Check out our financing plans where qualified patients can learn how to fit our cosmetic enhancements into any budget. Watch our specials page to take advantage of seasonal deals.
References
Santorelli, A., & Marlino, S. (2019). Non-surgical Rhinoplasty with Hyaluronic acid Fillers: Predictable Results Using Software for the Evaluation of Nasal Angles. Aesthetic Plastic Surgery, 44(3), 919–926. https://doi.org/10.1007/s00266-019-01579-z
‌Kumar, V., Jain, A., Atre, S., Shome, D., Kapoor, R., Doshi, K., & Vadera, S. (2021). Non‐surgical rhinoplasty using hyaluronic acid dermal fillers: A systematic review. Journal of Cosmetic Dermatology. https://doi.org/10.1111/jocd.14173
Radulesco, T., De Bonnecaze, G., Penicaud, M., Dessi, P., & Michel, J. (2021). Patient Satisfaction After Non-surgical Rhinoplasty Using Hyaluronic Acid: A Literature Review. Aesthetic Plastic Surgery. https://doi.org/10.1007/s00266-021-02182-x