Buccal Fat Removal
Conveniently located to serve the areas of Lake Oswego and Portland, OR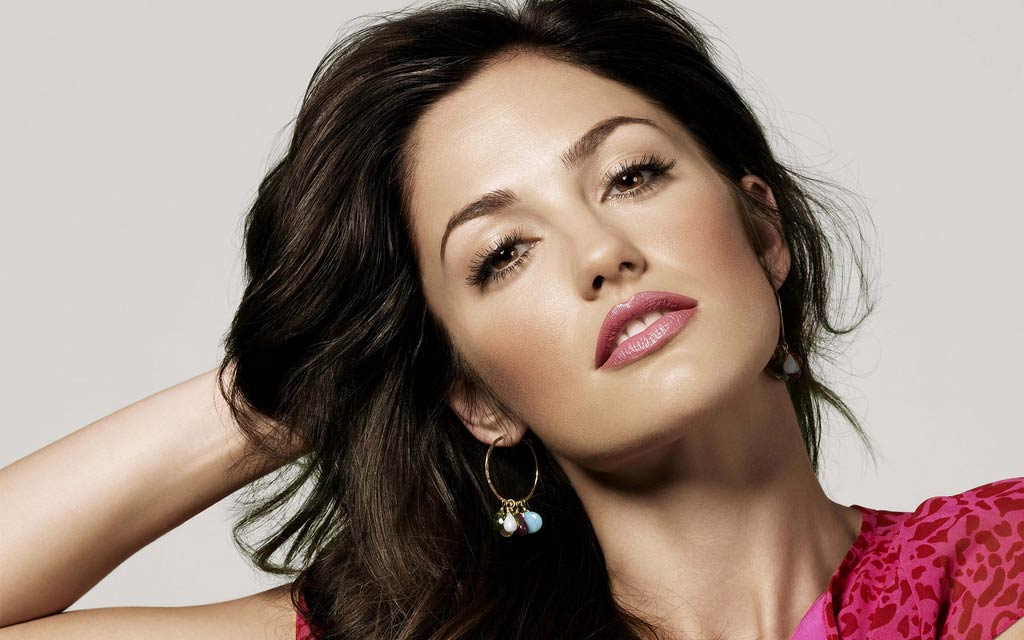 Buccal fat removal is a surgical procedure that gives patients slimmer facial contours and more defined cheekbones. Buccal fat pads reside in the lower third of the face, and the extent to which they project affects the overall appearance of the face. Removing these pads remarkably transforms the patient's overall facial appearance. However, the face's musculature is very intricate and expert measures need to be taken to effectively and safely remove the projecting fat.
Dr. Quita Lopez has helped hundreds of patients enhance the contours on their faces and bodies. To schedule a time and date for your one-on-one consultation at our Lake Oswego offices, please fill out this online contact form or call us at (503) 353-0888.
About The Buccal Fat Pads
Beneath the skin of our cheeks are layers of tissue containing muscles, tendons, and buccal fat pads. Now, these buccal fat pads are important to a healthy countenance. Without them, our faces would appear hollow and skeletal. With them, our face has a youthful, healthy shape. When the buccal fat pads are slimmer and less projected, structures like prominent cheekbones or an angular jawline are more pronounced – two things that are considered vital for an overall attractive appearance.[1] But, when these fat pads are more pronounced, the face looks rounder, and these features are less defined. This tends to lead to a fuller face and a look often called "bunny cheeks."
Determining our attractiveness does more than just get us a date. Other than mate selection, researchers have found that your inherent attractiveness plays a critical role in hiring practices, promotion opportunities, and the number of friends you have.[2] But regardless of what is considered attractive, having cheeks that are fuller than desired can make patients appear younger or even heavier than they are, and deliver a serious blow to a person's self-confidence and body image.
But is there a way to lose fat in your cheeks at home? Unfortunately, the size of these pads is determined largely by genetics – not diet and lifestyle. In fact, the size of our buccal fat pad remains relatively constant our whole adult lives, often even through fluctuations in weight.[3] However, with a buccal fat pad removal, Dr. Lopez gives patients a contoured, more attractive look in a short, straightforward procedure!
Benefits
When considering a buccal fat removal, there are three advantages that patients lean towards:
Simple Procedure
Compared to other facial contouring surgeries, buccal fat removal is a much simpler procedure. While you're under local anesthesia, Dr. Lopez makes an incision on the inner cheek, inside the mouth. Next, she maneuvers around the tissue structures to reach the buccal fat pad. After removing the desired amount, she sutures the incision closed and moves on to the other cheek. A buccal fat pad removal is ideal for those interested in real results from a quick procedure.
Instant, Lasting Results
Some other facial treatments and services take days or weeks to show rejuvenating results. With buccal fat pad removal, patients can see slimming results almost instantly. Once the cheeks have fully healed, patients can enjoy a more defined, angular facial appearance. You can expect these results to last, too. When we're younger, our body generates new fat cells. By the time we've reached adulthood, we have a set number of fat cells. Once they are removed through this procedure, they are unable to regenerate. So, with a healthy lifestyle, you can enjoy these results for years to come.
Scarless Results
When going under the knife, many patients worry about walking away with noticeable scars. But, since the incisions are made intraorally, you don't have to stress about distracting scars. After you have fully healed and the sutures are removed, the centimeters-long incisions will be completely hidden.
Before and After Photos
Candidates
If you are interested in buccal fat removal, please schedule a one-on-one consultation with Dr. Lopez at our offices. Here, she will be able to determine if you're right for this procedure. Many patients come to us after a weight-loss journey, not knowing that buccal fat size is resistant to diet and exercise. Other patients, typically:
Have protruding cheeks
Are insecure about their cheeks
Are over 18
Don't have time in their schedule for long procedures and recoveries
Want long-lasting results
Personal Consultation
If this is your first time with us, we will begin with a new patient intake interview and a physical examination. Most patients come to us with more than one cosmetic concern. Luckily, buccal fat removal can be seamlessly added to many different facial contouring procedures. Dr. Lopez will then listen to your desired results. She will examine your facial structure and note the appropriate amount of fat to remove. Next, she will configure a personalized treatment plan to address each one of your cosmetic concerns. At the end of your consultation, we will give you a comprehensive list of preparatory guidelines. Follow these closely as they will help ensure a proper procedure and optimal results.
Preparation
Avoid blood-thinning medications as these will cause excessive bleeding during your procedure. If you are prescribed a blood thinner, please consult with your healthcare provider before discontinuing.
Stop smoking a couple of weeks beforehand and plan to quit until you're recovered. Nicotine constricts blood vessels and interrupts the body's natural healing response.
Pre-fill all necessary prescriptions beforehand.
Plan to take a couple of days off work until your cheeks have fully healed.
Procedure
Dr. Lopez begins by using a local anesthetic to numb the inside of your mouth. Next, she makes a small incision around 3 centimeters long. She then removes around half of the fat pad. The rest of the fat pad will remain, keeping the face from looking gaunt. When she has completed both cheeks, she will suture the incisions closed and wrap your face in a compression bandage. We will give you the appropriate pain medications to help you avoid unnecessary discomfort.
Recovery
During this time, it is important to rest. We ask patients to skip strenuous activities for the next few days or until the incisions have healed. Most patients go back to work after 3-5 days. Please continue to avoid blood-thinning medications during this time. We recommend that patients don't rest their cheeks on pillows. Doing so can disrupt the sutures. At your follow-up consultation, we will determine if any future steps are needed.
Corresponding & Complementary Procedures
Since a buccal fat pad is a simple procedure, it can be added to other facial rejuvenating procedures, simply. One popular combination is buccal fat removal and a facelift. As we age, our skin slowly loses its collagen supply. Collagen is a necessary protein that keeps our soft tissue structures flexible but tensile. When we're younger, our body readily produces an abundance of collagen. That's why we had smooth, wrinkle-free skin when we were kids. But, as our collagen supply dwindles, wrinkles seemingly sprout up overnight and our soft tissue structures start to sag. This can lead to the appearance of loose skin and volume loss.
A facelift is a procedure designed to lift these sagging features for a more youthful appearance. With discreet hairline incisions, Dr. Lopez can camouflage the evidence of incisions. Once she's lifted the skin, she can access and reposition the underlying facial tissue. She will also remove the necessary amount of buccal fat, redrape the skin, and sutures the incisions closed. One distinct advantage of combining these two is that patients only have to undergo one recovery period. If you would like to add either procedure to your personalized treatment plan, consult with us today.
How Much Does Buccal Fat Removal Cost in Lake Oswego?
The cost of your buccal fat removal will depend on your unique surgical requirements and personalized treatment plan. We will discuss and determine the cost of your care during your consultation. If you are interested in financing your treatment, please check out our financing page. For those who are new, check out our reviews page to read about previous patients' wonderful experiences. Also, if you would like to stay up-to-date on the latest in the cosmetic surgical industry, check out our blog.
FAQ
Can I change cheek size on my own?
The buccal fat pad is a special type of fat. When we're babies, this fat pad is more pronounced because our facial structures are smaller. As we grow, this buccal fat pad evens out into its final appearance. The size of this fat pad is not caused by diet or lifestyle but rather by genetics. 
References
Little, A. C., Jones, B. C., & DeBruine, L. M. (2011). Facial attractiveness: evolutionary based research. Philosophical transactions of the Royal Society of London. Series B, Biological sciences, 366(1571), 1638–1659. https://doi.org/10.1098/rstb.2010.0404
Weniger, F. G., & Weidman, A. A. (2019). The Buccal Fat Pad: A Case Report and Retrospective Case Series. Plastic and reconstructive surgery. Global open, 7(7), e2328. https://doi.org/10.1097/GOX.0000000000002328
Kanavakis, Georgios, et al. "Facial Shape Affects Self-Perceived Facial Attractiveness." PLOS ONE, vol. 16, no. 2, 3 Feb. 2021, p. e0245557, journals.plos.org/plosone/article?id=10.1371/journal.pone.0245557, 10.1371/journal.pone.0245557