Liposuction
Conveniently located to serve the areas of Lake Oswego and Portland, OR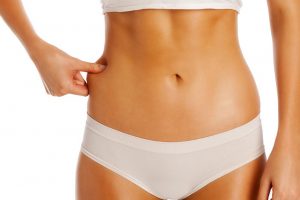 Liposuction is a cosmetic procedure that removes stubborn, lingering fat throughout the body. It's a minimally invasive surgery to get rid of flabby areas of adipose tissue, the medical term for fat. Leading a healthy lifestyle by eating a nutritious diet and exercising regularly is achievable for many people. But it can be frustrating when some areas just don't seem to change, no matter how hard you work. Shedding localized fat, especially following body-changing events like pregnancy, is a challenging task. But it's one that is made much more straightforward with a simple liposuction procedure. 
At Aesthetic Laser Center, diplomate of the American Board of Cosmetic Surgery Dr. Quita Lopez offers body contouring with liposuction to patients in Lake Oswego, Portland, Vancouver, WA and beyond! Book your personal consultation to discuss a liposuction treatment plan with Dr. Lopez by calling (503) 353-0888 or by filling out our online inquiry form.
Before and After Photos
About Liposuction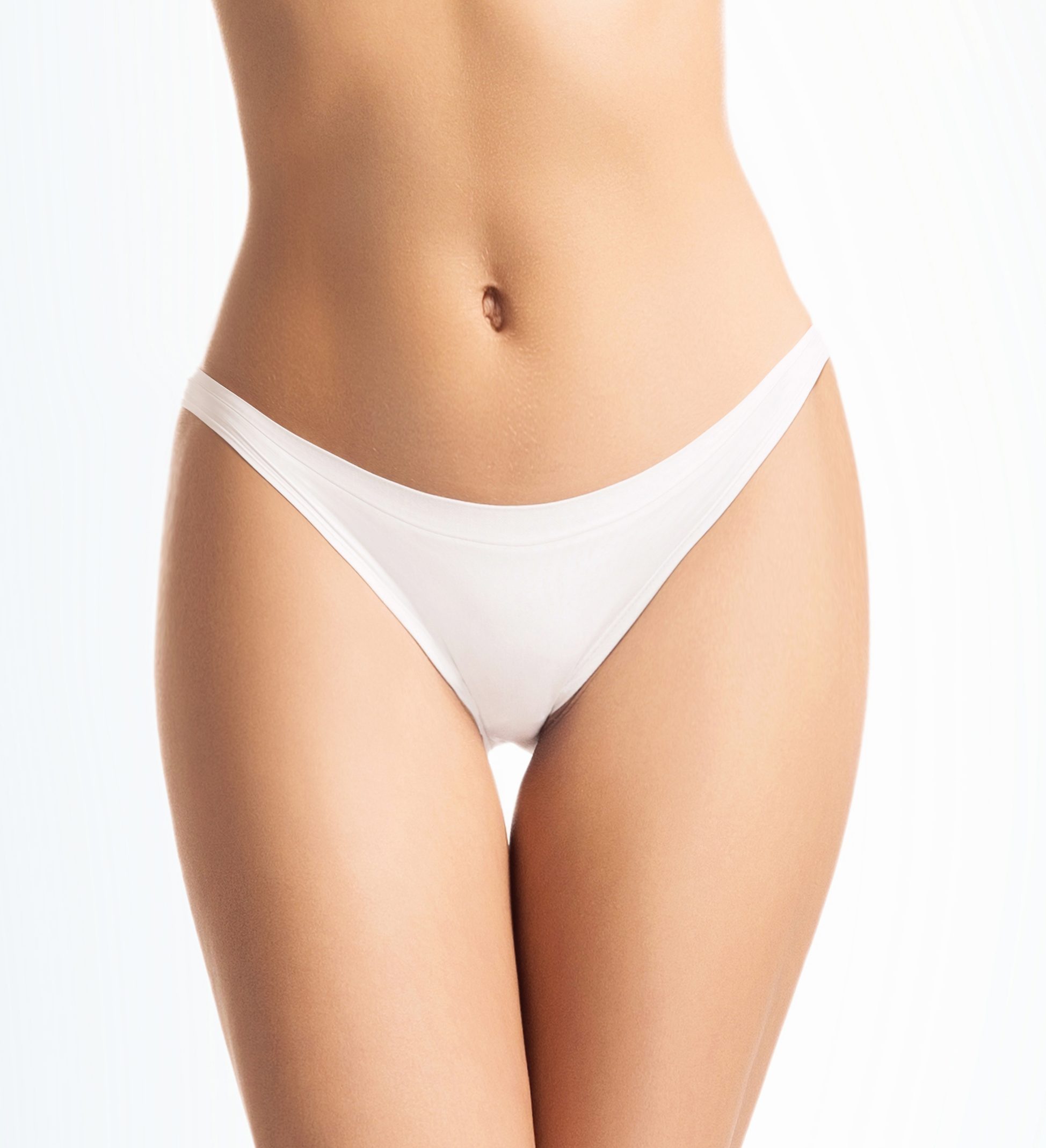 Body contouring is more popular than ever in the United States, with liposuction consistently ranked as one of the most requested cosmetic procedures every year. It is recognized as a very effective way to alter body fat distribution, as it permanently removes unevenly distributed fat cells. (1) What's more, it's one of the least invasive procedures available, using only a thin metal probe called a cannula to dislodge and remove fatty tissue. Liposuction can help you improve your body contour in the following areas.
Abdomen
Waist
Flanks
Thighs
Upper Back
Lower Back
Neck
Upper Arms
Buttocks
Knees
Liposuction can also be incorporated into other procedures very effectively. For example, it can be part of a comprehensive and transformative Mommy Makeover. Refining your silhouette with liposuction allows you to get rid of upper or lower abdominal fat, and localized fat deposits in other areas of the body with minimal downtime, a straightforward recovery, and boosted body confidence!
Types of Liposuction
Modern liposuction is a technologically-advanced procedure that has evolved over time. These developments have enhanced the procedure significantly, allowing for easier fat removal, and less involved patient recovery. If you're considering liposuction, there are subtypes to choose from that vary in technique and equipment according to the results you want, and the location of your stubborn fat. Larger cannulas are associated with more trauma to surrounding tissue, while thinner cannulas can achieve more defined results with less tissue trauma. (1) This range of options makes it far more versatile than many other body contouring techniques.
Traditional Liposuction
Traditional liposuction is the removal of targeted fat from the body with a cannula and suction. As the doctor passes the cannula back and forth throughout the treatment area, fat cells are extracted until they achieve the desired aesthetic goals. Compared to other methods, traditional liposuction is almost always conducted while a patient is under general anesthesia. As a result, there is more downtime associated, but results are effective.
Tumescent Liposuction
Tumescent liposuction was developed in the 1980s, and is still the most popular liposuction method worldwide today. This method uses tumescent fluid, a local anesthetic composed of lidocaine, epinephrine, sodium bicarbonate, and saline. The dilute numbing solution is delivered directly to the treatment area during the procedure, making the tissue firmer. (2) As well as providing local anesthesia, it also makes fat removal easier, limits bleeding, and reduces bruising.
Power-Assisted Liposuction
With power-assisted liposuction (PAL), sometimes called vibroliposuction, the cannula is specially-designed to vibrate, causing mechanical damage to fat cells. As a result, doctors do not have as much physical work to do, so there is less manual fatigue and a faster fat removal rate. PAL is also associated with reduced pain after surgery, less swelling, and less bruising. (2)
Ultrasound-Assisted Liposuction
Ultrasound-assisted liposuction (UAL) is a method that uses high frequency sound waves to dislodge fat using a specially-modified cannula. It was invented in Italy in the 1990s as a way to emulsify fat for easier removal. (3) As the energy released by the cannula is applied to the treatment area, fat cells are destroyed, then suctioned away. An advanced form of UAL is VASER liposuction.
State-of-the-Art VASER Lipo
What is VASER?
VASER stands for Vibration Amplification of Sound Energy at Resonance. It's a pioneering liposuction approach that loosens fatty tissue using targeted ultrasound waves. This technique removes deeper fat cells from below the superficial subdermal fascia, an area of connective tissue that separates the skin from underlying muscle. It is currently the most effective alternative to traditional lipo techniques, (4) As well as removing fat, VASER liposuction can also achieve simultaneous skin-tightening in the treated area.
VASER Hi-Def
The most advanced form of VASER liposuction, VASER Hi-Def is a body sculpting method that removes fat and finely contours remaining tissue for better muscle definition, and a tight, well-toned appearance. As the ultimate way to emphasize your hard work achieving peak fitness, VASER Hi-Def is both a surgery and an art form.
Candidates
Liposuction is suitable for a wide range of patients. The best candidates have the following attributes.
Within 30% of their ideal body weight
Non-smokers, or willing to stop
No serious underlying health concerns
Understanding of the benefits and limitations of lipo
Adheres to recovery and aftercare requirements
Has realistic expectations of what liposuction can achieve
Want to know if you're a good candidate? Schedule a consultation with Dr. Lopez at Aesthetic Laser Center to learn more about body contouring with liposuction!
Personal Consultation
Dr. Lopez is an experienced cosmetic surgeon who has performed many liposuction procedures. As a board-certified doctor, she will share her knowledge and expertise with you at a personal consultation in Lake Oswego, OR. Once you've given us some brief health details, Dr. Lopez will speak with you about your goals and expectations. After this, she will perform a physical examination of the area you want to address, and put forth a treatment plan with the most suitable liposuction technique for your needs.
Liposuction can be a standalone procedure, or part of a more comprehensive treatment plan. Every patient has unique needs, and your confidence and peace of mind is important to us, so please feel free to share your thoughts and ask questions! Dr. Lopez will be more than happy to tell you everything you will need to know before your surgery date.
See our website for a full list of surgical procedures offered at Aesthetic Laser Center. And when you're ready, call our office at (503) 353-0888 to request your consultation.
What's it Like Getting Liposuction?
Compared to some other cosmetic surgeries, liposuction is low-risk, and has a much simpler recovery period, as there are no large incisions. There are many areas of the body that can benefit from treatment, so your personalized plan will be specifically made to get the most striking results for your body.
Although no two liposuction procedures are the same, we will provide you with a clear overview, ensuring you are well-prepared and know what to expect on the day. Patients can choose their anesthesia preference – general or local – prior to their treatment date. Dr. Lopez performs liposuction on an outpatient basis, meaning you will be able to return home the same day.
All types of liposuction have the same basic process.
We administer your chosen anesthesia.
Dr. Lopez makes a small incision in the treatment area.
A cannula is placed through the incision.
The cannula dislodges fat and the excess tissue is suctioned away.
Dr. Lopez removes fat until the desired appearance is achieved.
Depending on your treatment plan, and the type of anesthesia you choose, liposuction surgery can take between 1-5 hours to complete. Dr. Lopez will give you detailed information to ensure your recovery runs as smoothly as possible.
Results
One of the most impressive things about liposuction is that you will see and feel the difference immediately. What's more, you will only have to wait a few weeks to see your finished results. The excess fat that was causing so much trouble is gone for good, so you'll be free to see your new body contour and step out with confidence.
Getting the Most Out of Lipo
The results of your liposuction procedure will last, but to maintain them for many years to come, however, subsequent pregnancies or weight-gain may affect them. Stay healthy by continuing to eat a balanced diet and exercising regularly and your beautiful silhouette will endure.
Contact us to arrange your meeting with Dr. Lopez, and start your personalized body contouring plan at Aesthetic Laser Center, Lake Oswego.
Cost of Liposuction in Portland, OR
The cost of your liposuction procedure will depend on the area(s) Dr. Lopez will be treating. For Financing Options, please see our website. Contact our office in Lake Oswego by calling us directly at (503) 353-0888, or simply fill out a quick form on our website.
Read more about liposuction and other surgical and non-surgical services at Aesthetic Laser Center on our blog. You can also read what our patients say!
References