Liposuction
Conveniently located to serve the areas of Lake Oswego and Portland, OR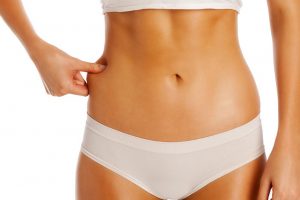 Achieving an ideal body is at the top of the wish list for millions of people. You can eat right, exercise regularly, yet even the most determined individuals will experience obstacles on their journey towards the body of their dreams. Pockets of fat can linger and tend to defy our efforts to diminish them. This is why millions have opted for liposuction over the years.
Liposuction is the best, longest lasting solution for targeting stubborn deposits of fat and removing them once and for all. Dr. Lopez has helped hundreds of patients to achieve the body contour that they desired through this advanced procedure. Please contact Aesthetic Laser Center today to learn more!
Before and After Photos
About Liposuction
The most popular cosmetic surgery procedure in the U.S. today, liposuction sculpts the body by removing undesirable fat from areas of the body such as the abdomen, waist, hips, buttocks, thighs, knees, chin, cheeks, neck and upper arms that have not responded to diet and exercise.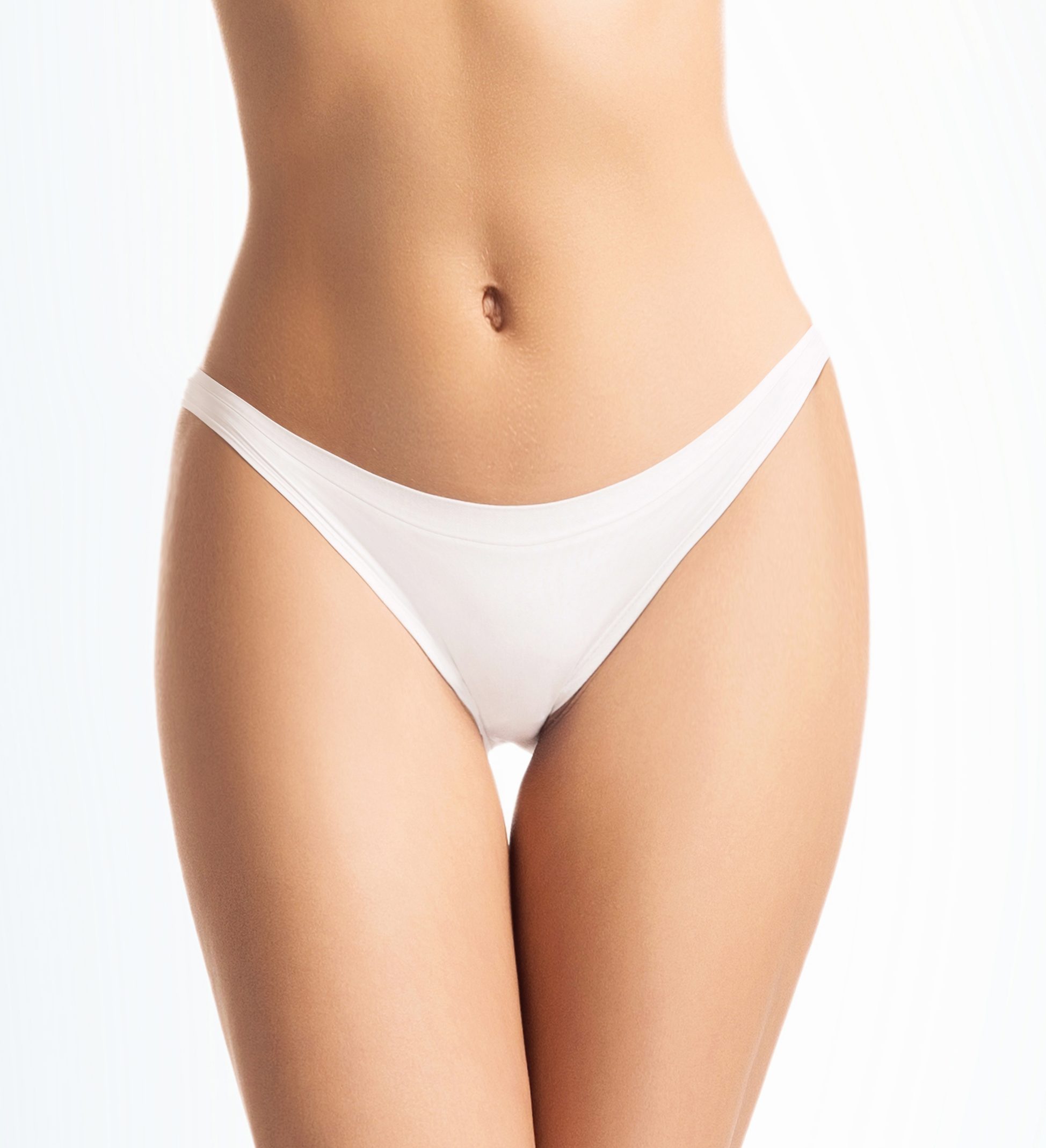 Modern cosmetic technologies have come a long way, offering patients more and more options over the years. From the smallest pockets of fat on the face to larger deposits around the buttocks, thighs, and stomach, there are virtually endless possibilities when it comes to the ability to sculpt and slim with liposuction.
Liposuction can never be a substitute for a healthy lifestyle, but it is the most powerful and useful tool for targeting specific areas of the body and permanently removing fat. Liposuction may not be well-suited for those who are experiencing sagging skin or are concerned about specific signs of aging that involve loose skin. Even with the new techniques, injectables and non-invasive technologies that have shown promise, liposuction is the gold standard and has stood the test of time in terms of offering patients a solution for sculpting and reshaping the body with consistent, clear results.
Good Candidates
Good skin elasticity and muscle tone are beneficial characteristics that will result in better overall outcomes.
The best results are achieved with patients who are within reasonable range, about 30%, of their ideal body weight. Smoking is discouraged, and candidates who do smoke are expected to stop at least three weeks before undergoing the procedure. Finally, as with all cosmetic treatments, patients need to have realistic expectations and a positive outlook before undergoing this procedure. To find out if you are a good candidate, please contact Aesthetic Laser Center and schedule a consultation with Dr. Lopez!
Consultation
During a consultation, Dr. Lopez and will help talk you through your goals and expectations, evaluation your general health status, and discuss the procedure in detail. This will be the time to bring up any questions or uncertainties you have about the process and your experience. The doctor can guide you through the procedure steps and will help you choose the best liposuction technique to achieve your desired results.
Any additional cosmetic procedures you are considering need to be discussed to determine if it is more effective and safe to perform them together or individually.
If you are taking medications or have undergone any recent medical procedures, it is essential to discuss these with the doctor.
Choosing a board-certified, experienced professional such as Dr. Lopez offers you the peace of mind that you will be in the best quality of care. Call our office at 503-353-0888 to request your consultation.
The Liposuction Procedure
The procedure is performed based on a specialized and customized plan that is developed with your goals and body in mind. There is no general template or cookie-cutter approach that will work for everyone. There are several different methods doctors use when performing liposuction, including traditional, tumescent, power-assisted, and ultrasound-assisted liposuction (UAL).
At Aesthetic Laser Center, these techniques are also ones we employ often. Each procedure is performed on an outpatient basis under either local or general anesthesia and lasts about one to five hours depending on the extent of treatment required.
In all types of liposuction, a tiny incision is made in an inconspicuous place near the treatment area. A cannula (small tube) is inserted and moved back-and-forth beneath the skin, breaking up the fat layer and suctioning it out. There general pattern of both types of liposuction techniques follow these steps:
Anesthesia is administered to ensure the patient's comfort.
A small incision is made near the site where fat is to be removed.
A cannula is inserted and worked through fat to suction fat out.
The cannula is removed, and the incision is sutured shut.
Traditional Liposuction
The traditional liposuction method requires an incision near the treatment region and requires the doctor to remove unwanted fat through a cannula that using high-power suction to extract the cells from the body. The doctor will move the cannula in a back and forth motion until the desired results have been attained. This technique does require lengthier downtime than the others but is still very beneficial to treat significantly larger areas, such as the thighs and buttocks.
Tumescent Liposuction
Tumescent liposuction is a classic technique, famous for its outstanding safety record.
Developed in the late 1980s, tumescent liposuction has become the world most popular technology. One of the primary benefits of this technique is the use of large amounts of local anesthetic. Tumescent liposuction uses fluid injection, which facilitates fat removal, reduces blood loss, provides anesthesia during and after surgery, and helps to reduce the amount of bruising after surgery. The local anesthetic often used is a diluted solution of lidocaine which causes the area of fat to swell and become firm.
Another ingredient called epinephrine causes to blood vessels to constrict, which greatly minimizes bleeding. The use of local anesthetic also eliminates the need for general anesthesia, which improves the overall safety of the technique. This technique is so good at preventing blood loss that patients may only lose about as much as they would during a standard laboratory blood test.
The impeccable safety record of the tumescent technique speaks for itself.
In the multi-decade long history of the millions of tumescent liposuction procedures performed, there have been zero deaths. Any complications ever reported have been a result of performing too many additional surgical procedures, attempting to take out far too much fat in one session, treating too many different body parts all in one session, or the use of heavy iv sedation.
Ultrasound Assisted Liposuction
Ultrasound-assisted liposuction, commonly known as UAL, liquefies fat with ultrasonic energy in a highly precise way. The UAL technique employs similar steps as tumescent liposuction, but the cannula has been modified with an advanced ultrasound energy generator. The energy generated comes in sound waves that are transmitted through the specialized cannula. The ultrasound energy melts the fat cells for easy extraction. The UAL technique is often thought of as a high-precision method and is ideal for targeting sensitive and harder-to-treat areas like the face, neck, ankles, and calves.
Power-Assisted Liposuction
Power-assisted liposuction is a technique that uses a vibrating cannula to break down the fat cells prior to their removal. This technique allows the doctor to sculpt your body with less manual work, therefore, providing you with shorter recovery times. Studies have shown that this method achieves results 30% faster than traditional liposuction. Dr. Lopez will be able to help you choose the right liposuction procedure for your needs.
Liposuction is a highly customizable and flexible process that can treat a continuously growing list of areas of the body. You can sculpt and target fat around the thighs, hips, buttocks, stomach, upper arms, back, chest, breasts, face, cheeks, neck, ankles and calves.
The procedure may be performed to treat multiple areas or in conjunction with other techniques such as breast reduction or eyelid surgery to achieve a specific result. If the goal is to remove large amounts of fat, the treatment may be broken up into multiple sessions.
Recovery
The period after the procedure is your recovery time, which will vary in length from a few days to a few weeks depending on the amount of fat removed and the area treated. After your procedure is complete, a compression garment will be wrapped around the area and should be worn continuously throughout the recovery period.
You'll be advised on how to care for treatment areas and a timeline will be discussed for when your stitches are to be removed and when you can return to normal daily activity or exercise.
It's advised not to immediately overexert yourself after a procedure with more extensive fat removal. If you have any questions during this time, one of our helpful staff members is available to help!
Results
The results of the procedure are often immediately visible, with the final results becoming apparent once healing is complete and swelling subsides. The fat that is removed from the body is removed completely, providing a new, lasting body contour. That said, aging and future lapses in healthy living can result in the development of new fatty deposits.
The body you've always sought after can be yours! With the help of liposuction, there is a solution to those stubborn areas of the body that refuse to slim down.
As an experienced professional with more than twenty years of experience, Dr. Lopez and her highly trained staff are the capable hands that can help you check off that body wish list so you can look your absolute best.
Cost
The cost of your liposuction procedure will vary depending on the amount of fat removal that is required and the technique used. To determine your liposuction pricing, please contact Aesthetic Laser Center and schedule your consultation with Dr. Lopez. During the appointment, the doctor will be able to help you choose the liposuction technique that is best suited for your needs. Click here or call 503-353-0888 today!