Breast Lift
Conveniently located to serve the areas of Lake Oswego and Portland, OR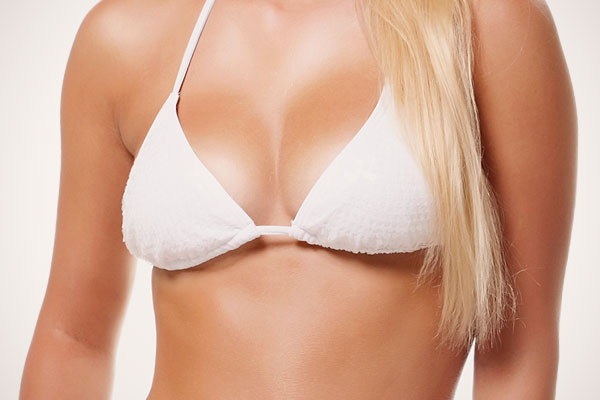 Age, genetics, or weight loss can be considered some of the most common causes for sagging breasts, but thanks to Dr. Lopez, patients have a breast enhancing procedure that can help.
Dr. Lopez MD is Oregon's top cosmetic surgeon and is the only cosmetic doctor in Northern Oregon who has completed her residency, including a chief residency year. Our office puts the comfort, safety, and peace of mind of our patients, and we welcome all cosmetic circumstances. In addition to our leading breast procedure service, our office specializes in other surgical procedures for the body and face such as such as lateral tension tummy tucks, liposuction, brow lift, eyelid surgery, and facelifts.
Please schedule a consultation, so that you may discuss your cosmetic goals with us, and so that we may be able to explore your options to reach those goals and how a breast lift may help you.
Before and After Photos
What is a Breast Lift?
A breast lift, or mastopexy, is performed to return youthful shape and lift to breasts that have sagged as a result of weight loss, pregnancy, loss of the skin's natural elasticity or simply the effects of gravity. The procedure reduces excess skin and tightens the tissue that surrounds the breast area, to support and reshape the breasts. With a breast lift, we can defy age, gravity, genetics, and the effects of pregnancy and make you look renewed.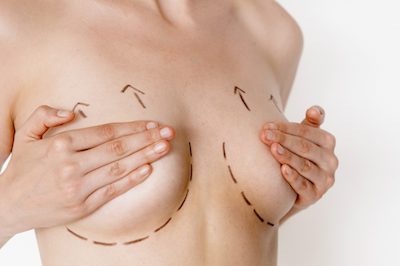 The procedure can also reduce areola size (the dark skin surrounding the nipple), and it can be combined with breast augmentation for added breast volume and firmness. Breasts of any size can be lifted, but results will last longest when they are originally small and sagging.
Women planning to have children are advised to postpone surgery since pregnancy and nursing can counteract its effects by stretching the skin. However, mastopexy should not affect your ability to breastfeed.
According to the American Society of Plastic Surgeons, the demand for breasts lifts has grown over 70% since 2000, making this procedure the leading breast enhancing treatment, outdoing breasts implants. A breast lift can make all the difference in your self esteem, and can help you gain the life you've always wanted. Our staff of surgeons are eager and able to advise you and provide you with the most professional and comprehensive care.
Ideal Candidates
Before a patient undergoes a breast lift, our office will put your safety first and ensure that you are an ideal candidate for this procedure.
Characteristics Of a Good Candidate
Patients are advised to fill under the following characteristics:
Good physical health with a good diet and workout plan
Not pregnant
Not breastfeeding
Additionally, patients who follow these characteristics should not be happy with their current breast appearance and have realistic expectations and goals for what a breast lift can do for them. Our office can help you realize your expectations and goals.
Degrees of Ptosis
Prisons, or breast sagging, is the most common reason why women may want a breast lift. Some levels of breast sagging are worse than others, and have been categorized into the following levels:
Level 1: Mild Sagging – The least severe of all levels. This is when the breast keeps their general shape, and tissue, but sagging can still be seen below the nipples.
Level 2: Moderate Sagging – This is when the breasts sag below the crease, but tissue can still be seen below the nipples.
Level 3: Significant Sagging – This is when the breasts sag below the crease with no seeable breast tissue below the nipples.
Level 4: Pseudoptosis – This is when the areolas are above the crease, but the breast tissue hangs below the crease.
Many factors can affect breast sagging, and your treatment may be based on the level of sagging.
Methods Used
According to the level of severity a patient may have, different methods are taken on a case by case basis and typically fall under three different categories:
Crescent/ Circumareolar Technique
This technique is meant for women with level 1 sagging, which is performed with small incisions on the upper portion of the areola or around the entire areola. The incisions camouflage with the colors of the breast and areola. Ultimately, these incisions reduce the size of the areola, which may prevent sagging.
Vertical Technique
This technique gives the surgeon more freedom to lift the breast. Also known as the keyhole or lollipop technique, this technique has two incisions that are injected around the areola, and the other on the bottom. This technique is meant for women who require a certain amount of lift and is a preferred option for those with long-term goals.
Anchor Technique
Meant for women with level 3 and level 4 sagging, Anchor Technique is typically a last resort option. This is meant to be executed if the client can't be treated by the aforementioned two techniques. This technique consists of adding a third incision that follows the shape of an anchor and follows the crease of the breasts. This third incision is typically added with the circumferential and vertical techniques and consists of extensive lifting of the skin and tissue. This results in a proportional and lifted look.
Consultation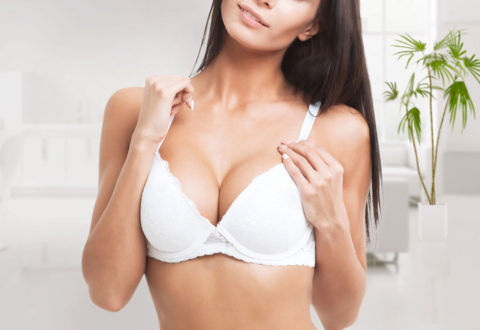 Patients who are seeking a breast lift are highly recommended to schedule a consultation with our Northern Oregon-based office. Our expert staff will examine your breasts and will decide which method is more appropriate for your needs. Our office examines each patient individually, and we will customize a plan to fit your needs and goals. This is the perfect time to ask questions as well, as our staff is here to help you. We will then explain the process of the procedure, provide with evidence of before and after results.
At Aesthetic Laser Center, we pride ourselves on your comfort, safety, and confidence. We will help you in every step of the road to reach your goals. Schedule your consultation with us today.
Preparation
Advice and instructions to prepare will vary due to the individual. However, it is advised that all patients avoid any supplements or anti-inflammatory medications or 2 weeks before the procedure. Patients who smoke are required to stop smoking for this period as well. In some cases, a mammogram and other medical exams may be needed before we can do the procedure.
Additionally, please be sure to arrange transportation on the day of the procedure, as driving is prohibited for a few days after a breast lift.
Procedure Process
Any breast lift, regardless of method, begins with marking the incision point. Once the points are marked, then anesthesia is inserted. Once the anesthesia takes its effect, then we perform an incision on the nipple and under the breast, if needed. We then proceed to lift the breasts, and once that is completed, then we close the incisions. The procedure takes anywhere from 1-2 hours to perform, and medication may be prescribed to assist your recovery.
Women planning to have children are advised to postpone surgery since pregnancy and nursing can counteract its effects by stretching the skin. However, mastopexy should not affect your ability to breastfeed.
Mastopexy is performed on an outpatient basis under general anesthesia and usually takes 1 to 3 hours. Depending on the size and shape of the breasts, as well as the degree of sagging and amount of excess skin, one of the following types of incisions is often used:
Two rings, one larger than the other, around the areola
A keyhole shape, around the areola and down to the breast crease
An anchor shape, beginning in the breast crease and extending up to and around the areola
The first type of incision (above) is used for small breasts and leaves the least amount of scarring; the third type is used for breasts with significant sagging.
After the incisions are made, breast tissue is removed and reshaped to achieve the desired breast contour. The nipple and areola are usually moved higher on the breast or resized. Excess skin is trimmed to create a tighter, more defined appearance. Incisions are closed with stitches.
Ancillary Procedures
Ancillary procedures typically provide patients with a fully customizable and efficient treatment option. The following procedures can be performed in support of and during the same time as a Breast Lift. They are:
Breast Augmentation
Breast Lifts can be performed simultaneously with breast augmentations to provide maximum results. In this case, once the incisions are made, implants will be inserted. This is considered a fully customizable procedure, based on the patient's goal and expectations.
Tummy Tuck
Patients who seek treatment for their general upper body may find that a tummy tuck may be an ideal complement to your breast lift. A tummy tuck is a procedure that slims and defines your waste-line by removing extra skin and tightening the abs. Patients who find themselves engaging in healthy physical activity and don't see any results may be ideal for this procedure.
Liposuction
With a breast surgery, liposuction may be performed as well. This procedure removes stubborn fat and can be done anywhere on the body. Typically, liposuction is done on the abdomen, thighs, and waist. Patients who desire to flatten their stomach and increasing their breast may find this option ideal.
Recovery
Once your breast lift procedure is done, our staff will take you to our state of the art recovery room, where we will await your awakening. The patient will be provided with a surgical bra that must be kept on until instructed otherwise. It is advised not to sleep on your stomach, because this may cause unnecessary swelling. If the patient feels pain, we will provide you with main medication. Refrain from physical activities for up to 4 weeks and avoid going to work for about 2 to 3 days.
Bruising, and swelling may be felt and surgery scars may also be formed, as a result of the procedure. These are normal and should fade away with proper healing and time. Once you follow these steps, our office will schedule a follow-up visit to track your healing process. We are with you every step of the way.
Results
Once the healing process takes its course, you will finally notice the full result of your procedure. Your breasts will look younger and more proportioned, and you may continue your life as you intended.
Pricing
Process for a breast lift (mastopexy) procedure varies on an individual's needs, goals, and expectations. Requesting ancillary procedures and other treatments will influence the price of your procedure. Schedule a comprehensive consultation today and let us help you take the first steps to your goals.