Mommy Makeover
Conveniently located to serve the areas of Lake Oswego and Portland, OR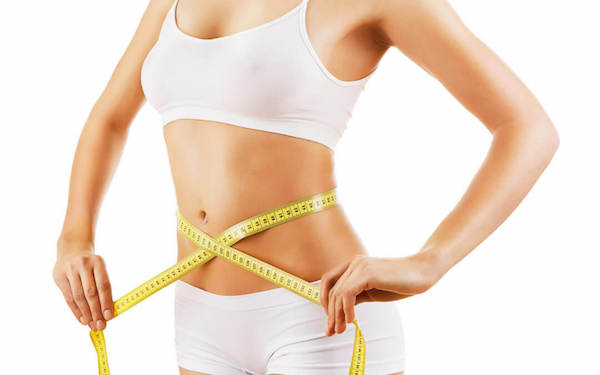 Mothers take care of everyone else: it's time we start taking care of them, too! At Aesthetic Laser Center, we are helping mothers get their pre-baby bodies back through a comprehensive procedure called the Mommy Makeover.
To learn more about this procedure, please contact our office today and schedule a private consultation with Dr. Lopez.
What is a Mommy Makeover?
Being a mom can be hard; our physician, Dr. Lopez, is here to help.
Mommy Makeovers are a unique rejuvenation treatment for women who experience the natural changes of aging and childbirth on their body. The areas of change include: breast, abdomen, buttocks, and female genital region (vaginal, labia, mons); however, we understand not all mothers are the same and therefore require different combinations of procedures to achieve their desired results. At Aesthetic Laser Center, we tailor each procedure to fit every woman's unique needs.
Why Moms Get Makeovers
Motherhood is an amazing and positive experience for most. However, it can be a struggle to regain your pre-baby figure after childbirth. We know that being a mother is a full-time job and can make it hard for many women to have sufficient time to take care of themselves.
Many regions of the body tend to experience changes during this time, resulting in excess, loose abdominal skin, sagging or deflated breasts, or troublesome fatty deposits that refuse to respond to diet and exercise.
Dr. Lopez's Mommy Makeover is here to address these skin laxity and body contouring issues safely, effectively, and attractively, so that you can take care of your family feeling like your most confident, comfortable self.
Consultation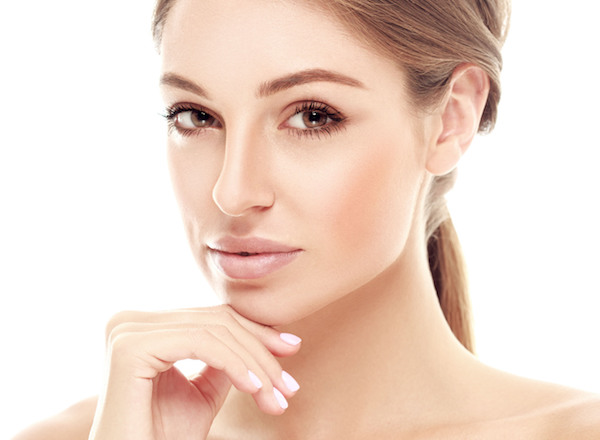 A consultation is a great time to discuss what you're looking for and your expectations of the procedure. Dr. Lopez will explain how she can best provide enhancements and you can decide what works best for you. During this consultation, you will discuss with the doctor your goals, medical history, and expectations to ensure a Mommy Makeover is the right choice for your needs.
Next, a physical examination will be performed so that the doctor can identify your particular areas of concern and work with you to build a personalized treatment plan. Once candidacy has been determined, you will be given the opportunity to schedule your procedure before leaving our office.
Preparation
Before your Mommy Makeover procedure, you will be given preparatory instructions to follow to help ensure your safety. In general, you will be asked to quit smoking three weeks prior to your surgery date and to refrain from taking any anti-inflammatory medications for at least two weeks.
We ask that you arrange for a ride home following your procedure, as you will be unable to drive yourself.
Lastly, we recommend preparing your home and make any necessities easily accessible while in the initial healing stage. If you have any questions or concerns during this time, please contact our office and speak with a knowledgeable, helpful staff member.
Procedure Options
Enhancing your post-pregnancy body is the first step.
A Mommy Makeover is a comprehensive procedure that consists of two to three different treatments that target the various areas that have been impacted by pregnancy or breastfeeding. The Mommy Makeover procedure is performed on an outpatient basis under general anesthesia. The procedures that can be chosen for this procedure are listed in detail below.
The Breast Lift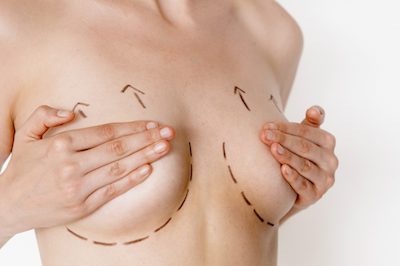 A breast lift procedure, commonly known as mastopexy, is a cosmetic surgery that removes excess skin and tissue on the breasts to lift the bust to a more youthful position. Through this procedure, you can help to reduce the look of sagging breasts or "ptosis." Ptosis can result from breastfeeding, pregnancy, or significant weight loss. For this procedure, there are various techniques that can be performed depending on your particular case. Dr. Lopez will review the breast lift procedure in full detail during the initial consultation.
Breast Augmentation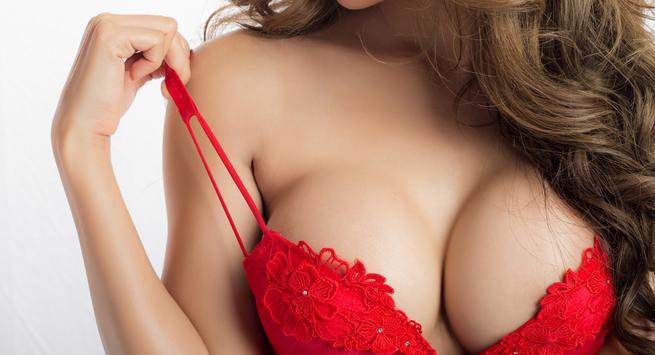 Dr. Lopez has more than twenty years of surgical experience, which ensures that she is highly skilled at performing many breast enhancing procedures, including breast augmentations. This procedure is designed to add volume and shape to breasts that were otherwise lacking. A breast augmentation procedure utilizes implants to create volume. The different types of implants and sizes can be discussed further during the consultation.
Breast Augmentation with a Lift
The Breast Lift procedure creates uplifted perky breasts. However, the most voluminous and shapely breasts are attained through a breast augmentation procedure. For many mothers, they may experience both of these concerns and require a breast augmentation combined with a lift. Our doctors will address your unique needs and tailor the procedures to fit your body.
Tummy Tuck
As a mother, your body undergoes changes that are hard to overturn. The abdominal skin often becomes stretched, and the muscles separate, causing your body to lose some of its overall shape. Diet and exercise are great ways to combat this, but it may not be enough. Dr. Lopez is here to help you regain confidence and form.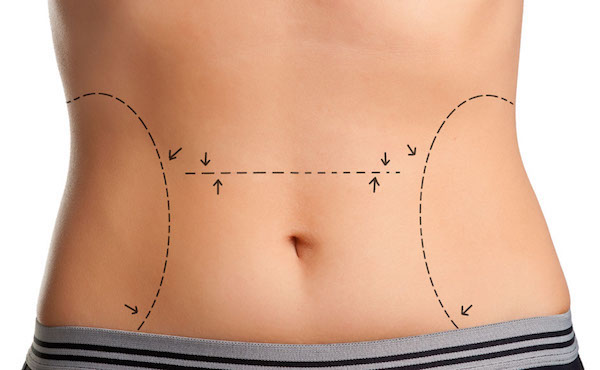 A Tummy Tuck, otherwise known as abdominoplasty, can be a great option when diet and exercise have been insufficient. This procedure will remove excess skin and tighten the underlying abdominal muscles. Liposuction is commonly paired with this procedure to further your results.
Stitching or suturing the stomach muscles will help to create a more firm midsection while removing excess skin will contour the waistline.
Liposuction
Liposuction is a surgical procedure which removes excess fat through the use of high power suction. A small incision is made near the treatment area, through which a cannula is inserted and is moved in a back and forth motion. A suction device is connected to the cannula to remove the fatty cells.
Liposuction Treatment Areas
Buttocks
Abdomen
Waist
Thighs
Hips
Stomach
Underarm
Breast area
Chin
Many women find they still have stubborn fat remaining in various regions of the body even after exercise and diet. During your consultation, you can discuss with the doctor about the problem areas you are looking to treat.
Butt Lift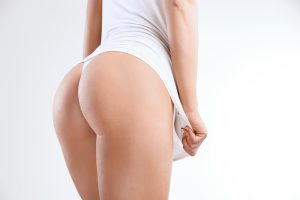 A butt lift can help lift the behind to a more youthful position. Through age, pregnancy, and weight fluctuations, the buttocks may begin to droop. A butt lift corrects this concern by removing excess skin from the top of the buttocks and lifting the remaining skin and tissue to provide a more youthful body contour. In some cases, Dr. Lopez can perform a fat transfer procedure to help add additional volume and shape to the buttocks.
Vaginal Rejuvenation
The type of vaginal rejuvenation needed will depend on the particular patient and the areas of concerns that she has. Dr. Lopez offers a variety of vaginal rejuvenation procedures to help correct vaginal, labia, or mons concerns.
During a private consultation, the doctor will be able to evaluate the patient's particular case and recommend the best treatment options.
Recovery and After Care
Recovery time varies patient to patient depending on the procedures chosen and the body's ability to heal. Aftercare is very important, and our staff will be sure to provide you with personalized recovery instructions. Listed below are the general recovery instructions for the various Mommy Makeover procedures.
Breast Lift
A breast lift takes about 2 hours to perform. However, it can be longer depending on your case. You will be able to notice your results instantly, although the final results will be apparent after swelling has fully subsided. You will be asked to wear a compression garment during the healing stage to ensure the best results. After 5-7 days, you should be able to resume daily activities and return to work. Our staff will provide any additional recovery information.
Breast Augmentation
Breast Augmentation takes about 1.5 hours to perform. Once the procedure is complete, you will be asked to wear a compression garment or surgical bra during the recovery stage. You will be able to return to your daily activities within 5-7 days. However, more strenuous activities should be avoided for 2-4 weeks, such as weight lifting or other forms of exercise.
Breast Augmentation with a Lift
The time it takes to do an Augmentation w/Lift will vary from patient to patient. The post-op period for a breast augmentation combined with a breast lift will be longer. You will be back to your normal routines within 7-10 days, but the physician will let you know when to return to more strenuous activities. As with both the breast augmentation and breast lift, you will be asked to wear a compression garment or surgical bra during healing.
Tummy Tuck
The Tummy Tuck procedure takes about 3-4 hours to perform and can be easily paired with multiple procedures. Once the surgery is complete, you will be wrapped in a compression garment that should be worn constantly throughout your recovery period to help with any swelling or bruising. The compression garment also helps the skin to form to its new contour. You will be able to return to work after about 7-10 days and exercise may be resumed after 3-4 weeks, but best to consult your doctor.
Liposuction
The length of a liposuction procedure will depend on the extent of treatment that is required. A compression garment will be wrapped around the treated region to ensure proper healing.
Swelling and bruising may occur but will subside on their own naturally.
We recommend eating healthy and exercising regularly once fully healed to maintain results. Before leaving our office, we will provide you with the necessary recovery information for this procedure.
Butt Lift
After the butt lift procedure is complete, the patient will be wrapped in a compression garment to help with swelling and assist the body in forming to its new contour. The length of recovery time will vary if a patient combined the butt lift with a fat transfer procedure but in general, patients will be asked to refrain from their daily routines for a few days and avoid sitting directly on the buttocks. Exercising and other strenuous movements will need to be avoided for 2-4 weeks.
Vaginal Rejuvenation
Depending on the vaginal rejuvenation procedure chosen, the downtime will vary from a few days to 1-2 weeks. Precise recovery instructions for each procedure will be provided once discussed with Dr. Lopez. Many women opt for vaginal rejuvenation after childbirth and couldn't be happier with their results.
Price of a Mommy Makeover
Prices for the Mommy Makeover procedure do vary from patient to patient. Cost of the procedure depends on the treatments chosen and your particular case. Our staff is standing by to help you look the best you can, and to discuss your financing options for the Mommy Makeover. Please contact our office to schedule a consultation and receive a personalized Mommy Makeover quote!