Brazilian Butt Lift
Conveniently located to serve the areas of Lake Oswego and Portland, OR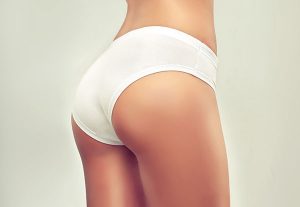 Today's gyms are full of people in pursuit of the world's latest beauty obsession: a lifted, round buttocks. If diet and exercise are not paying off, there is another way to achieve the round, shapely derriere made famous by celebrities and athletes alike: Brazilian Butt Lift at Aesthetic Laser Center.
Why are so many men and women contouring their buttocks with Brazilian Butt Lift? Brazilian Butt Lift surgery is performed with your own fat to achieve results that look and feel natural. The toned, curvaceous results speak for themselves!
If you would like to learn more about how Brazilian Butt Lift will redefine your backside, schedule an informative consultation at Aesthetic Laser Center today.
Before and After Photos
What is a Brazilian Butt Lift?
A Brazilian Butt Lift procedure transfers fat from another area of the body to the buttocks in order to improve size, curvature, and feel.
Brazilian Butt Lift is a popular, FDA-approved body contouring surgery. This procedure is highly customizable and enables Dr. Lopez to sculpt and lift your derriere into your desired contours.
Brazilian Butt Lift is performed in two steps. First, liposuction is performed to extract fat from a targeted area of the body. Patients frequently decide to have their donor fat liposuctioned from their thighs, back, or abdomen. This step has the added benefit of slimming and sculpting the donor site into a smoother, more flattering contour. The process of collecting the fat for transfer can reduce the waist and other areas around the buttocks. This will not only improve your overall body contours, it will also make your buttocks augmentation results more dramatic.
Once your fat is gathered for transfer, it will be processed through a centrifuge. Once the fat is purified, it is ready to be transferred to the buttocks. Dr. Lopez will artfully inject your own fat throughout the buttocks in order to achieve your preferred size and curvature.
Brazilian Butt Lift takes three to five hours to perform. Patients are kept comfortable with general anesthesia. The procedure is performed on an outpatient basis. You will be monitored briefly before you are approved to go home the same day as your surgery. Every patient will receive personalized recovery instructions to guarantee they experience their most comfortable recovery from BBL.
A Brazilian Butt Lift will transform your backside and make a remarkable improvement to your figure overall. If you would like to learn more about Brazilian Butt Lift, we invite you to schedule a private consultation with Dr. Lopez today.
Benefits of a Brazilian Butt Lift
Why is a Brazilian Butt Lift so popular with both men and women?
Thanks to a Brazilian Butt Lift, you can:
Increase the size of your buttocks
Lift the projection of your buttocks
Improve the curvature of your bum
Get the results you want
Achieve natural-looking and-feeling improvement
Make a change that will last YEARS
Get back to work within 1-2 weeks
Unlike implants, a Brazilian Butt Lift is performed entirely with your own tissue. This means that there is no risk of complications caused by foreign objects within the body. Your body will accept the transferred fat over the weeks following your BBL: the resulting buttocks are all You!
Is a BBL Right for Me?
Do you wish you had a little more curve in your figure? If you have tried diet and exercise, but still don't have the buttocks you want, you are a good candidate for Brazilian Butt Lift.
You are a good candidate for Brazilian Butt Lift if:
You struggle to add volume to your buttocks
You are at a stable weight
You are a non-smoker
You are free of health conditions that impact your ability to heal or undergo surgery safely
You have positive but realistic expectations of the outcomes achievable with BBL
Even if you are a patient with a smaller amount of fat of your body, Dr. Lopez has the skill and experience necessary to transfer your fat to strategically augment the buttocks.
Consultation
It is important to Dr. Lopez that you feel comfortable before making any decisions at Aesthetic Laser Center. Candidates for Brazilian Butt Lift will receive a private consultation and encouraged to ask any questions that they may have. Dr. Lopez will be happy to thoroughly discuss the BBL procedure with you, as well as answer any questions about other cosmetic procedures offered at Aesthetic Laser Center.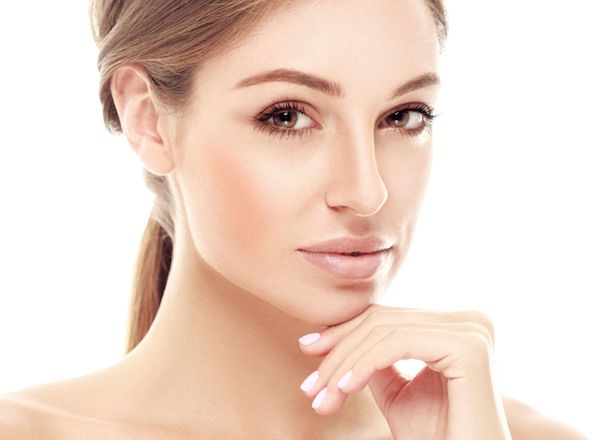 Dr. Lopez will examine your buttocks and potential donor sites during your consultation. If she determines that you are a good candidate for Brazilian Butt Lift, she will work with you to create a step-by-step treatment plan. Some patients may also see their best results from combining two procedures like tummy tuck and Brazilian Butt Lift.
Patients will be asked to disclose their medical history and medication use before any treatment plan can be determined. Once we have a clear sense of your current health condition and overall health profile, Dr. Lopez will suggest the procedure that is most appropriate for you.
Procedure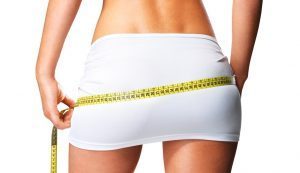 Brazilian Butt Lift is performed in two stages over the course of three to five hours. Patients are kept comfortable under general anesthesia and will be monitored by an anesthesiologist during surgery.
In order to perform Brazilian Butt Lift surgery, Dr. Lopez will first perform liposuction in the predetermined donor site or sites. Tiny incisions will be made and tumescent fluid will be introduced into the treatment area. Tumescent fluid is a customized combination of saline, lidocaine, and epinephrine. The tumescent fluid will cause the fat cells to swell, making them easier to gently extract from the body.
Dr. Lopez will carefully remove fat with a slim cannula, taking care to sculpt the body as she does so.
Candidates have the option of breaking down their fat with advanced liposuction technologies to reduce the amount of strain put on the body during fat removal. Dr. Lopez offers liposuction aided with laser energy or ultrasound energy. Patients also have the option of power-assisted liposuction, during which the cannula vibrates to aid in fat removal.
Once an adequate amount of fat is collected, your fat will be processed through a centrifuge. Once the fat is purified, Dr. Lopez will carefully inject it throughout your buttocks. She artfully augments the buttocks to achieve each patient's preferred contours and level of enhancement. She will take care to overfill the buttocks slightly. This will account for the percentage of fat absorption that occurs after any fat transfer.
Once Dr. Lopez has finished transferring your fat to your buttocks, you will be monitored until you are approved to return home and begin your recovery.
Due to the fact that you will be feeling the after-effects of your anesthesia, you will not be able to drive yourself home after your buttocks enhancement. We recommend that patients arrange for a friend or family member to drive them home following the procedure. We also recommend that you arrange for someone to stay with you for the first night of your recovery. This will guarantee that you begin your recovery as comfortably as possible.
Recovery
Bruising and swelling are common following BBL surgery. You will receive personalized instructions to help you reduce these symptoms and control any post-procedure discomfort. You will also receive instructions for ways that you can keep pressure off your buttocks throughout the day, including when you sleep.
You will be able to return to work within one to two weeks of your Brazilian Butt Lift. Exercise will need to be avoided for six to eight weeks.
Results
Post-procedure swelling will diminish over the weeks following your fat transfer to your buttocks. Final results will become apparent within four to six months.
Following Brazilian Butt Lift, your buttocks will have a far more pronounced shape and size. Your buttocks will compliment your figure and smooth out your overall body contour.
Your buttocks enhancement results will look and feel natural, because they are! Patients who maintain a stable weight and healthy lifestyle will enjoy their new, beautiful booty for ten years or more.
FAQ
How long does Brazilian butt lift last?
The results of a Brazilian butt lift will last for ten years, or longer! You will see the most longevity from your Brazilian butt lift results if you maintain your weight with a healthy diet and regular exercise. Future weight gain can impact the results achieved with BBL.
Is Brazilian buttock lift permanent?
A Brazilian buttock lift is not permanent. Fluctuations in weight can affect the contours achieved with a Brazilian buttock lift. With healthy habits, the outcomes of a Brazilian butt lift will last for ten years or more! Patients have the option of extending their Brazilian butt lift outcomes after this decade mark.
How much is a Brazilian bum lift?
The price of a Brazilian bum lift is customized to reflect the unique details of your personalized treatment plan. The type of liposuction performed, amount of fat transferred, and the degree of work required will all impact procedure pricing. Candidates will receive their personalized cost breakdown once they have agreed on the details of their treatment plan with Dr. Lopez.