PDO Threads
Conveniently located to serve the areas of Lake Oswego and Portland, OR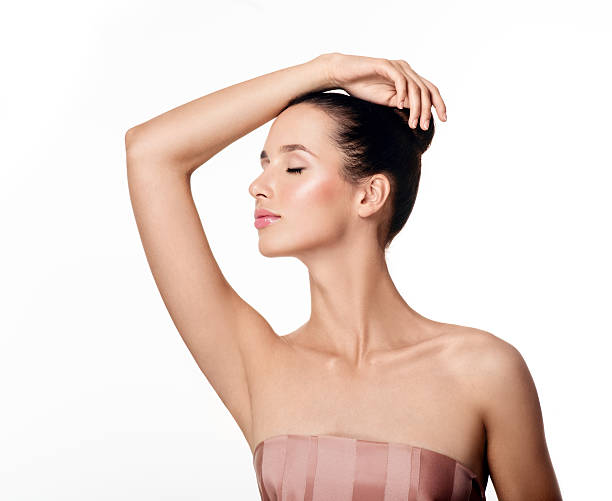 A PDO thread lift is an anti-aging procedure that uses biodegradable sutures to tighten and lift the skin. Performed in under 45 minutes, this minimally invasive treatment provides patients with taut, youthful skin.
These specialized threads are inserted underneath the surface of the skin with a hypodermic needle and use strategic anchor points to lift and smooth. And, besides the immediate results, PDO threads prompt your body's natural healing response, increasing collagen production for a firming effect. This effective procedure causes only minimal discomfort and can be used to tighten areas of the face, neck, and jawline. Dr. Lopez and the staff at Aesthetic Laser Center are dedicated to helping their patients look and feel their very best with the latest in minimally invasive aesthetic solutions. To achieve your new, more youthful look, schedule a consultation at our Lake Oswego office. You can reach us by calling (503) 353-0888.
About PDO Thread Lifts
Unfortunately, our body produces less and less collagen as we age. This essential component keeps the skin firm, tight, and healthy. And, when collagen decreases, skin laxity and wrinkles start to appear. But thanks to recent advances in cosmetic medicine, there's a way to achieve a more youthful appearance without going under the knife. PDO Thread Lifts create a supportive structure that gently pulls lax skin back into place, and stimulates the production of collagen.
PDO stands for polydioxanone, a sugar-based polyester originally used as a colorless, dissolvable thread for surgical sutures. Over time, the thread reacts with the water in the skin and dissolves, thus eliminating the need for stitches to be removed after an incision heals.
PDO threads for cosmetic lifts work similarly. These innovative sutures come in a variety of textures. Barbed PDO threads are engineered to grip the connective tissue under the skin, allowing them to securely pull it into position. During the treatment, these threads are injected carefully underneath the skin at strategic angles that allow Dr. Lopez to create an ideal, youthful tension to the skin. Smooth threads are inserted more superficially and are anchored in the dermis to tighten the skin, stimulate the production of collagen, and improve the appearance of fine lines. After the thread is inserted, the body reacts as if to an injury and initiates a healing response. This occurs on a cellular level, with the body regenerating vital cells, most importantly, collagen and elastin. Patients who opt for a PDO thread lift enjoy an immediate, natural-looking lift, and the long-term firming benefits of renewed collagen and elastin. And, by the time the body has used this scaffolding system to create the new supply of collagen, the thread has dissolved, leaving nothing but firmer, more youthful skin. As a result, this procedure can be safely repeated to address the various signs of aging as they appear!
PDO Thread lifts offer a highly customizable solution that can be used to smooth, elevate and tighten the following areas:
Lax brows
Cheeks
Jowls
Upper neck
Jawline
Nasolabial folds
Crow's feet
Under-eye area
Marionette lines [1]
Benefits
A PDO Thread Lift offers patients a rejuvenated appearance in just a few short weeks.
Other added advantages include:
Instant, natural results in under an hour
Little to no downtime
Treatment can be customized for multiple areas
Minimally invasive treatment with no need for incisions or risk of scarring
Sutures are naturally absorbed by the body
Significant improvements can be seen in two weeks.
Candidates
Patients seeking a proactive approach to treat mild to moderate signs of aging but who prefer not to undergo surgery are encouraged to seek treatment. Other criteria that should be met are:
Adults aged 55 or younger
Possess mild to moderate cases of sagging, wrinkles, and lines
Be in good health
Have positive, realistic standards of what a PDO can do
A private consultation with Dr. Lopez will walk you through the steps of the procedure and determine if a PDO Thread Lift will be an effective solution for your cosmetic concerns. Use our easy online contact form and we'll be in touch to schedule an appointment with you!
Personal Consultation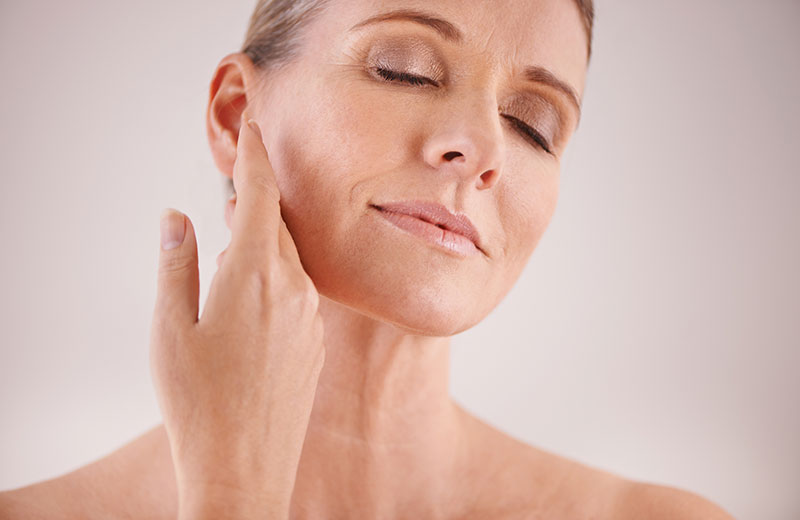 If you're interested in a PDO thread lift, a consultation at Aesthetic Laser Center is your first step. Your initial consultation will give us an idea of your preferred aesthetic goals. We'll examine your skin in the areas of concern to determine whether this lift is right for you, and if so, which type of thread will best suit your needs. If you'll benefit from a PDO thread lift, we'll give you an overview of the steps of the procedure, aftercare, and exactly what to expect from your PDO thread lift. During this time, you'll also have the opportunity to bring up any concerns or questions you may have. Dr. Lopez takes pride in your comfort, safety, and confidence. As a leading authority on the use of PDO threads, Dr. Lopez currently trains other medical professionals in administering this treatment. If you're considering rejuvenation with PDO threads, trust your complexion to an expert. We will help you every step of the way to reach your desired aesthetics. Schedule your consultation with us today at our Lake Oswego office or call (503) 353-0888. While you wait for your consultation, read up on other procedures we offer on our blog.
Preparation
Dr. Lopez will develop an appropriate treatment plan and thread application for your unique skin condition. However, the general guidelines provided below are helpful tips for everyone to follow. We recommended that you:
Avoid nicotine and alcohol consumption for 1 week before and after treatment. Both can dehydrate the skin, constrict blood flow, and hamper the recovery process.
Pause taking certain medications such as anti-inflammatories and aspirin-based products a few days before. They may cause unnecessary bleeding.
Arrive at your appointment with clean skin. Please do not apply to makeup, lotion, or other topical applications.
Ensure your skin is free of any active skin infections, acne, or cold sores. Your appointment will need to be rescheduled if you're experiencing these conditions.
Procedure
A PDO Thread Lift is a simple treatment that will create a rejuvenated effect in less than an hour. These sutures are strategically positioned in the skin to lift the tissue. At the start of your treatment, your face will be cleansed thoroughly. Dr. Lopez will then administer a local anesthetic in the treatment area to ensure your comfort. Next, she will create an entry point and insert PDO threaded needle just underneath the skin until it reaches the desired anchor point. When the needle is removed, the thread is left in place, and can then be manipulated to create the desired effect. The protruding end is then carefully trimmed below the level of the skin so that no remaining thread is visible. The process is repeated on the other side of the face until a tighter, subtle appearance is perfected. Depending on your aesthetic goals, multiple sutures may be used.
Recovery
Thanks to the minimally invasive nature of the treatment, patients are free to go home as soon as their thread lift is complete. There is no risk of an allergic reaction or side effects because the material from the PDO thread is biocompatible. Dr. Lopez may advise you to take OTC medications such as Tylenol for relief from any lingering discomfort. Your skin may be sensitive so refrain from rubbing your face or applying skincare products immediately following your treatment. You will also need to sleep on your back during this time to avoid putting pressure on one side of your face. Patients report feeling a "tight" sensation and a little resistance when moving their facial muscles, however, this will subside within three weeks.
Results
Results of the PDO Thread Lift can be seen immediately. Continued improvements will be seen in the months ahead as your skin produces more collagen. [2] And, subsequent treatments after a year will extend results.
Corresponding & Complementary Procedures
Your PDO Thread Lift can be combined with other anti-aging procedures. Threads and injectables make good treatment options for patients looking to further rejuvenate their skin. Both ramp up collagen production to fill in depleted areas, fine lines, and wrinkles. Dermal fillers such as Radiesse can stimulate collagen and fill in specific areas of the face and hands.
For accurate and proven results, patients in Lake Oswego, and the neighboring towns of Milwaukie and Woodburn turn to The Aesthetic Laser Center for their skincare needs.
Dr. Lopez and her staff offer a comprehensive suite of skin rejuvenation treatments that can improve the appearance of acne, signs of aging, and minor blemishes. For example, chemical peels remove outer damaged layers of the skin to uncover fresh, youthful skin underneath. They can reduce the appearance of fine lines, wrinkles, acne, scars, and uneven skin tone. Patients also have the choice of versatile facial treatments that hydrate, firm, and improve specific skin conditions.
How Much Does a Thread Lift Cost in Woodburn?
We understand everyone has their own unique set of circumstances. The cost of your PDO threads depends on the number of threads required and the condition of your skin. Dr. Lopez will provide you with an estimated quote at your personal consultation.
FAQ
Are my results permanent?
Patients can enjoy their results for over a year. Patients looking for long-term improvements to their skin can receive additional treatments to extend their rejuvenation results. The PDO threads dissolve naturally from the body within six months of the procedure.
Are the threads visible?
No, your threads are not visible. You might be able to feel them depending on the thickness of your skin, but only if you press on the area. They will not be visible.
How many threads are used?
This depends on your specific concerns. Treatments to the face and neck will usually need 3-4 threads on each side of the face. Treatments to other areas may require more threads. 
References
Myung, Y., & Jung, C. (2020). Mini-midface Lift Using Polydioxanone Cog Threads. Plastic and Reconstructive Surgery Global Open, 8(6). https://doi.org/10.1097/GOX.0000000000002920
Tehrani, K. (2018, July 31). What you need to know about thread lifts. American Society of Plastic Surgeons; American Society of Plastic Surgeons. https://www.plasticsurgery.org/news/blog/what-you-need-to-know-about-thread-lifts