Facial fat transfer offers a way to rejuvenate the appearance of the face by addressing lost facial volume, wrinkles, and folds. With the onset of old age, one develops many signs of aging on the face, like creases and facial depressions. There are many procedures that are available to treat these, but most of these make use of chemicals to be injected into the face to get rid of wrinkles.
Fat transfer is a more natural way of treating the signs of aging. In the process, it also can help in fat reduction, which ensures an additional benefit for the patient. At Aesthetic Laser Center, we can use facial fat transfer treatments to restore the youthful beauty of your appearance.
Before and After Photos
What Is a Fat Transfer?
Collagen keeps the skin young and firm. As one ages, the production of collagen declines. A lack of collagen makes the skin sag and causes signs of aging like wrinkles and creases to start to develop. Fat in the face is also lost, which is a natural result of the aging process. These changes create a gaunt appearance and make a person look old.
This smooths away facial wrinkles and fills in hollow areas.
A fat transfer, also known as fat grafting, is a procedure where fat is first removed from a person's body from the places where it is in excess. It is the purified and transferred to the face, where it restores volume.
Is a Facial Fat Transfer the Right Treatment for Me?
Anyone who would like to restore volume to their skin and bring back fullness to their face would be an ideal candidate for this procedure. It is an excellent way to get rid of wrinkles and other signs of aging.
Since fat is taken from the patient's own body, there are never problems related to rejection of donor tissues. This makes the procedure ideal for patients who are not suitable for chemical fillers due to allergic reactions.
How Fat Transfer Works
A pre-treatment evaluation of the patient is done to determine how much of the face has been affected by aging. Also, places from where fat can be obtained from the body are determined. The abdomen and flanks are regions where excess fat is typically present. The thighs are also an area from which excess fat can be taken. The overall health of the patient and any other problems are assessed before deciding on the procedure.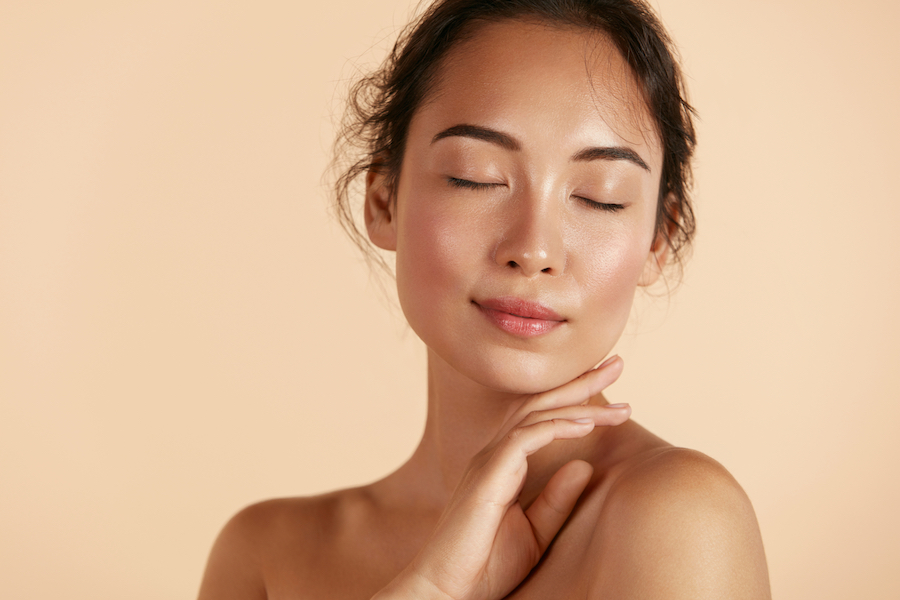 The facial fat grafting treatment is done using general anesthesia. If the amount of fat to be harvested is minimal, then it may potentially be done using local anesthesia with sedation. Once the anesthesia takes effect, fat is removed from the donor areas using a syringe or through a cannula, depending on how much fat needs to be removed.
The fat, once removed, is purified for grafting. This involves removal of excess fluids and other unnecessary elements. Finally, the healthy donor fat is injected into the recipient area at key points. The entire procedure is usually completed in one sitting.
Facial Fat Grafting Recovery
Once the procedure is complete, a few days of rest will be needed for the patient to fully recover. Painkillers and antibiotics are prescribed, and follow-up visits are scheduled. Once healing is complete, the effect of the procedure can be seen. The donor areas are slimmer and better contoured, and wrinkles are erased thanks to the infusion of fat.
Contact Aesthetic Laser Center today to schedule a consultation for your facial fat transfer. Our goal is to provide you with beautiful and natural-looking results that satisfy your aesthetic needs.