The Renuvion is a new advanced energy device that I have been using recently at the Aesthetic Laser Center and have been excited about the results so far.
Before and After Photos
About Treatment
It combines cold helium gas plasma with with Radiofrequency energy that allows for very precise treatments that have minimal lateral and vertical spread of energy.
I feel this is one of the best single treatments for deep vertical lip lines, loose skin around the mouth and in the upper and lower eyes. This will take away 10 plus years in one single non-surgical treatment. This has been replacing surgical facelifts, upper and lower eyelid surgeries in some patients.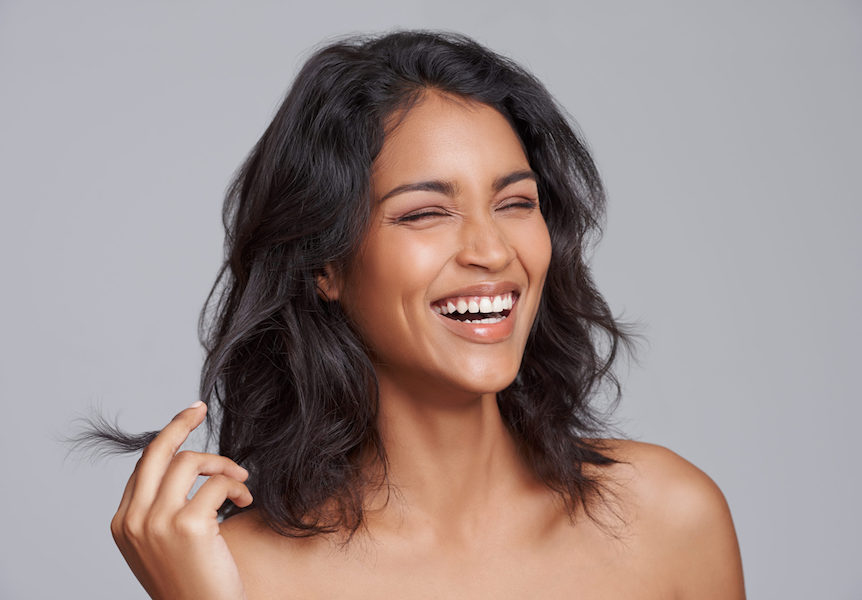 When I have been doing these treatments, I am always amazed as to the amount of skin tightening and I am seeing before my very eyes.
The forehead gets tighter and the eyebrows lift, the loose skin in the upper eyes tightens so that the eyelashes curl up and the bags under the eyes just go away.
This is also a great treatment for dyschromias or uneven pigmentation. The sun spots go away and the skin texture greatly improves. I warn patients that they need to stay out of sun the first 4 weeks of healing and they need to wear sun protection afterwards so the sun damage does not recur.
Renuvion employs a state-of-the-art subdermal cannula to tighten sagging skin from within. Through a set of simple incisions, a thin, metal cannula wand slides under the skin's surface where it will radiate a compelling combination of helium plasma and radiofrequency (RF) energy. These twin frequencies create a dual thermal effect in the target area.[1] While the RF energy warms the skin to encourage collagen growth, it is assisted by the device's plasma beam. The excess helium gas cools the area.
Collagen is a support protein and its abundance is an essential feature of young, supple skin. Increasing collagen in lax skin will restore its lost elasticity and repair the areas where the skin may have been overstretched.
Am I good candidate for a Renuvion Procedure?
Currently I am doing the procedure on patients that have Fitzpatrick 1-3 skin types.
These patients usually have loose skin, wrinkles around the mouth and extra skin in the upper and lower eyelids. Patients with poor texture and sun damage are also good candidates.
We have not had much experience with darker skin types yet. As with CO2 resurfacing procedures, one worries about hypopigmentation along with post-inflammatory hyperpigmentation. Both can be treated, with hypopigmentation being a little more difficult.
The procedure takes about 45-50 minutes to perform in the office with oral sedation and numbing solution place on the face. Aftercare products are provided and the skin takes about 7-14 days to re-epithelialize.
We are currently offering 50% off to the first 6 patients that do the procedure during this month.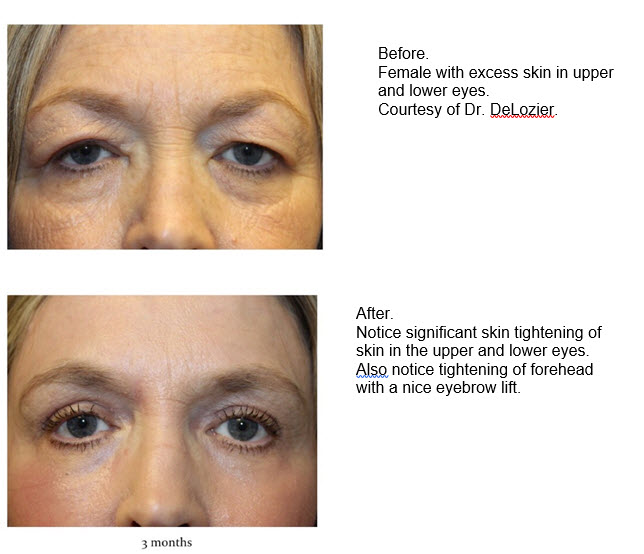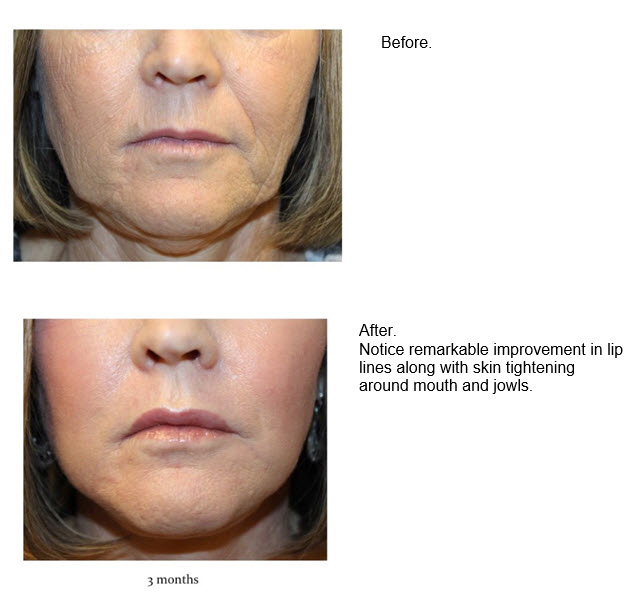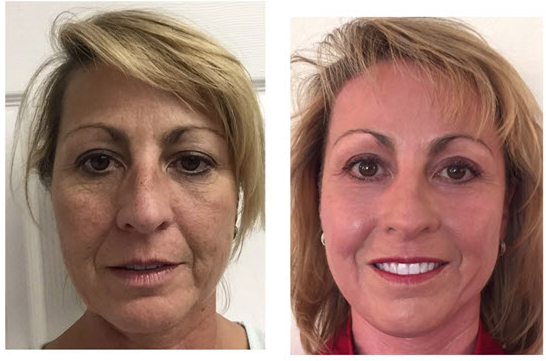 Minimally Invasive Body Contouring to Sculpt Sagging Skin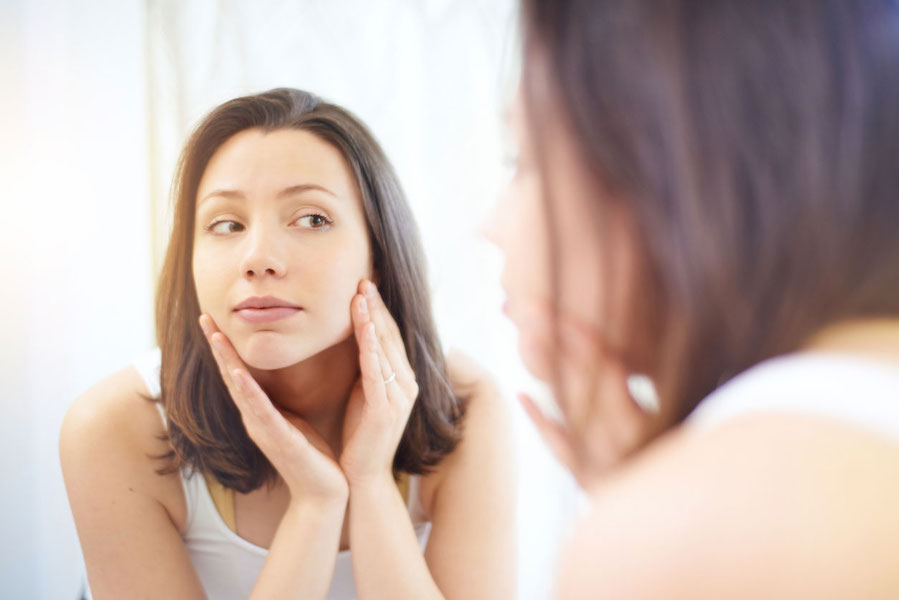 Renuvion is a minimally invasive skin tightening procedure that employs J-Plasma technology to contour lax and sagging skin without the need for surgery. Renuvion is an energy-based treatment that works under the epidermis to stimulate collagen production and "shrinkwrap" loose skin firmly in place. More invasive procedures like a tummy tuck or a facelift are certainly effective, but, for those who aren't yet ready for the costs and commitment of excisional surgery, there is a minimally invasive alternative. With Renuvion, you'll have taut, toned skin in no time.
The latest advancements in medical technology and techniques abound at the Aesthetic Laser Center in Portland, Oregon. Dr. Quita Lopez's blog will keep you up to date with all the dazzling breakthroughs.
Renuvion Treatment Areas
Midsection
Love Handles
Thighs
Neck
Arms
Back
You can contour hanging, languid skin and revive your silhouette for a tight, trim appearance. If you're in the Portland area and would like to learn more, contact us to schedule a private consultation at the Aesthetic Laser Center.
Call (503) 353-0888 to get the conversation started.
The Benefits Minimally Invasive Body Contouring
With Renuvion, you'll be back on your feet more quickly so you can enjoy your results sooner.
Conventional body contouring surgery is highly effective but very involved. Procedures like a tummy tuck and a facelift certainly have their place in more extreme cases of skin laxity, but these are excisional operations. In excisional surgery, the loose, excess skin is removed and the remainder is redraped over the surgical site. The results are worth it, but the patient must be patient, because these transformational procedures involve downtime and a longer recovery.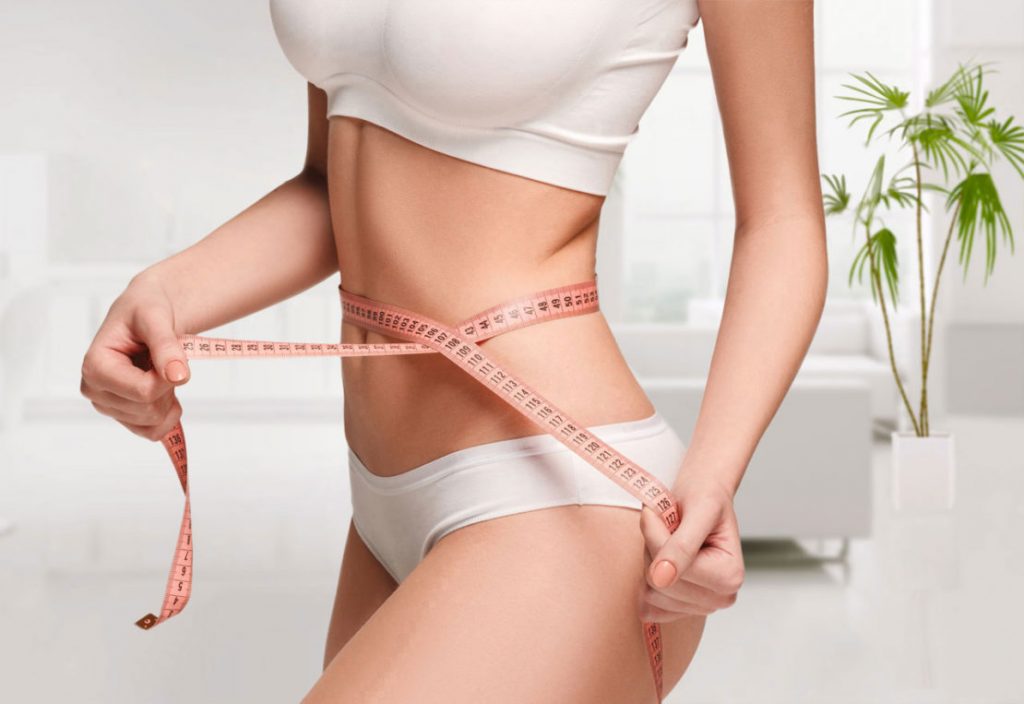 Renuvion is an ideal option for those afflicted with excessive skin laxity but who aren't yet ready for a more involved operation. By moderating our approach to body contouring, we maximize your results and minimize your downtime. With Renuvion, you'll be back on your feet more quickly so you can enjoy your results sooner.
Rapid Recovery
Recovery from Renuvion takes a week or less—far fewer days than more advanced kinds of surgery, which can take months.
Imperceptible Scarring
Renuvion only requires several small incisions to make a noticeable difference in the form and flow of your silhouette. When you heal up, the scars will be almost utterly unnoticeable.
Boosts Collagen
Collagen is what grants smooth and youthful skin its terrific plasticity. Collagen is the fountain of youth for aging and overstretched skin. Renuvion's subdermal cannula wand manifests mass amounts of collagen in the treatment area.[2]
Erases Wrinkles
More collagen means fewer and less severe wrinkles. The radiofrequency waves and powerful plasma pulses also activate your body's natural regeneration abilities. So, Renuvion also evens out hyperpigmentation and reduces the appearance of scars.
Completely Painless
Patients report minimal discomfort during their Renuvion experience.
Incomparable Control
Renuvion's J-Plasma technology is both powerful and precise. Dr. Lopez and her medical staff are sure to render the results you want.
Candidates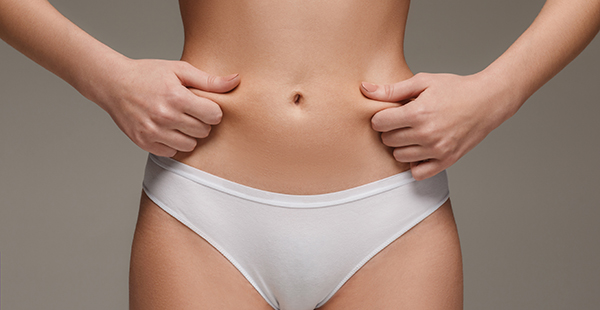 Qualified candidates for Renuvion treatments are seeking to tighten and restore lax, sagging skin. Loose skin can be brought on by the aging process, especially in the face and neck. A secondary benefit of Renuvion's energy-based approach is that treatments can also tone and refine the surface of the skin, erasing age spots and dwindling wrinkles.[3] Renuvion can also undo skin laxity caused by pregnancy or massive weight loss. Liposuction patients might also benefit from Renuvion treatments in the areas they've targeted for fat reduction.
Prospective patients should postpone or reconsider their Renuvion treatments if they currently suffering from a skin infection. Patients who are prone to severe scarring or who have exceptionally sensitive skin may not be ideal candidates for the treatment. At your personal consultation, Dr. Lopez and her team will assess or candidacy for Renuvion.
Your Personal Consultation at Aesthetic Laser Center
Dr. Quita Lopez is our Medical Director at Aesthetic Laser Center. She and her competent staff of medical professionals are eager to meet you. We want to hear your story. At your confidential consultation, you will undergo a brief medical examination. During your intake, we will learn the details of your case and get a sense of your aesthetic aspirations.
If Renuvion is right for you, we will set a date for your treatment. Dr. Lopez or a member of her staff will also supply you with your personal preparation instructions so that you'll be as ready as possible for your big day.
Contact us to schedule your personal consultation at Aesthetic Laser Center, in Portland. You can call (503) 353-0888 to speak with one of our helpful representatives. For a preview of your consultation process and a glimpse of others' experiences, read our radiant reviews. We can't wait to add you to our ranks of pleased patients.
Procedure
Renuvion requires that the patient be placed under general or local anesthesia. The procedure properly begins when Dr. Lopez initiates her incisions. Only a set of small incisions are necessary for Renuvion to do its work. These incisions will allow Renuvion's subdermal cannula access to the treatment area, underneath your skin. The uncanny cannula wand is empowered by both radio frequencies and uplifting helium plasma. These subtle energies will revivify the skin and tighten lax tissues. The treatment can take between 30 minutes and two hours, depending on which parts of the body are being treated.
Recovery
During your brief recovery, you will notice some peeling and redness in the treatment area. These side effects should completely clear up over the next couple of months. You should avoid overly strenuous activity for about two weeks; most patients are cleared to return to work during this time. Any discomfort you may experience can be easily managed with over-the-counter ibuprofen.
To ensure a safe recovery and satisfactory results, please follow Dr. Lopez's aftercare instructions with fidelity and keep all follow-up appointments to the best of your ability.
Results
You will only need a single session to witness Renuvion's ravishing results. Your eventual outcomes will become more obvious over the coming months. As the skin recovers and collagen production increases, you will notice your treatment area begin to tighten and improve. Your final results will flourish over the next six to nine months.
How Long Does Renuvion Skin Tightening Last?
Renuvion skin tightening treatments are long-lasting. Although it will take several months for your collagen levels to increase and your final results to reveal themselves, patients can expect to enjoy smooth, taut skin for years to come. The aging process will continue, however. So, some patients choose to secure a second Renuvion treatment to fortify their outcomes.
Corresponding & Complementary Procedures
Renuvion is frequently paired with liposuction for optimal body contouring outcomes. Liposuction is a fat removal procedure to sculpt and shape the silhouette. While it is remarkably effective at removing stubborn, excess fat from various areas of the body, lipo can come up short if the patient also has lax or overstretched skin in the treatment area.
Renuvion is such an effective supplement because it can tone and tighten loose skin that is left after liposuction. The two procedures are often performed in tandem, using the same set of incisions. The pairing provides the patient with twice the results in half the recovery time than if the two procedures were performed independently.
How Much Does Minimally Invasive Skin Tightening Cost in Portland?
Several factors feed into your final cost estimate. These factors include your own personal health history, as well as the size and number of areas to be treated. Every patient is unique at the Aesthetic Laser Center, so we tailor our treatments to the needs and desires of each individual. All of these issues will be considered during your personal consultation with Dr. Lopez and her compassionate staff.
We offer financing plans for qualified patients. You can also keep an eye on our specials page for exclusive savings opportunities.
References
Doolabh V. A Single-site Postmarket Retrospective Chart Review of Subdermal Coagulation Procedures with Renuvion. Plast Reconstr Surg Glob Open. 2019;7(11):e2502. Published 2019 Nov 20. doi:10.1097/GOX.0000000000002502
Duncan DI. Helium Plasma-Driven Radiofrequency in Body Contouring. The Art of Body Contouring. Published online March 8, 2019. doi:10.5772/intechopen.84207
Gentile R. D. (2020). Renuvion RF-Helium Plasma for Subdermal Skin Tightening, Facial Contouring and Skin Rejuvenation of the Face and Neck. Facial Plastic Surgery & Aesthetic Medicine, 22(4), 304–306. https://doi.org/10.1089/fpsam.2020.007