Emsculpt
Conveniently located to serve the areas of Lake Oswego and Portland, OR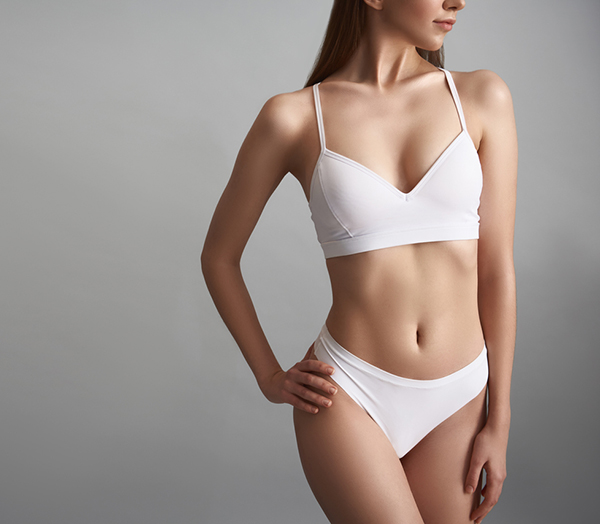 EMSCULPT is the newest technology for body shaping and body contouring, and Dr. Lopez and her staff are thrilled to bring EMSCULPT to Portland and central Oregon. This is cutting edge technology! EMSCULPT is a very exciting breakthrough in body sculpting. EMSCULPT is the only technology available to build muscle. Each treatment with EMSCULPT builds muscles, lifts and firms the abdomen and buttocks region, decreases fat and tightens the fascia, treating the rectus muscle separation that occurs with pregnancy. Thankfully, EMSCULPT is available in central Oregon for men and women to sculpt their muscles and bodies noninvasively, with a 30 minute office treatment!
EMSCULPT is the first FDA-approved treatment that enables patients to obtain the contoured, toned look in their physique that they have previously been unable to achieve.
EMSCULPT is a non-invasive, pain-free treatment that induces contractions in the patient's targeted muscular area, such as the abs or buttocks. These contractions equate to 20,000 sit-ups or squats; an EMSCULPT session can be completed in an easy, workout-free thirty-minute session at Aesthetic Laser Center!
Aesthetic Laser Center is the only and first HIFEM academic center in Northern Oregon and Portland.
About EMSCULPT
EMSCULPT is a non-invasive treatment that both burns fat and builds muscle, and tightens the fascia. This device is capable of contouring areas like the patient's stomach, thighs, and buttocks. EMSCULPT is, in fact, the first FDA approved treatment option for patients interested in a non-invasive Brazilian butt lift.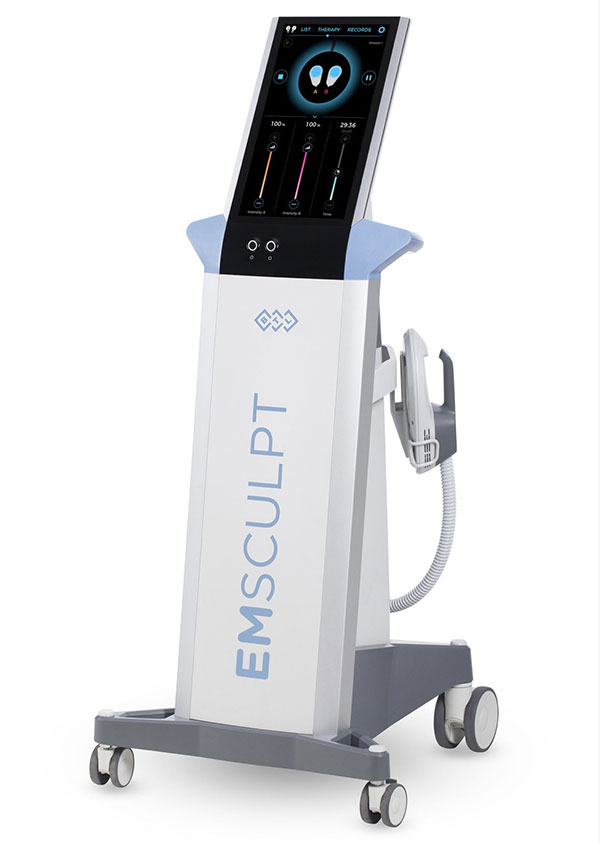 An EMSCULPT device stimulates the muscles by releasing high intensity focused electromagnetic energy, which triggers supramaximal muscle contractions in the targeted area.
The treatment requires no downtime for the patient. Best results are usually seen after completing four sessions, with two to three days between each session. Typically an EMSCULPT package is four treatments, over two weeks. Patients have also seen remarkable improvement in their shape and core muscles with just one treatment of EMSCULPT.
After completing their EMSCULPT, patients report seeing up to a 16% increase in their muscle mass. A wonderful benefit of EMSCULPT is that patients burn fat during their EMSCULPT. In fact, after completing four treatments, some people see a reduction of as much as 1.5 inches in their waistline. It is even possible to experience an improvement in the body's ability to burn fat overall.
To learn more about your candidacy for EMSCULPT please call Aesthetic Laser Center today to schedule your complimentary consultation. We are excited to share this with you.
Before and After Photos
Why Choose EMSCULPT?
Unlike many body transforming treatments, EMSCULPT doesn't rely on the use of formulas or physical manipulation to improve patient's muscles. It simply stimulates, safely and efficiently, your body's natural muscle-building and fat-burning functions. Patients are choosing this cutting-edge, transformative treatment because convenience. Sessions are quick and require no recovery time.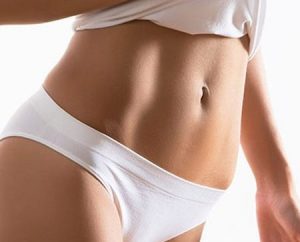 Most patients can complete an EMSCULPT treatment in 30 minutes, which means that patients can drastically improve their muscle tone sweat-free on their lunch break! It does no harm. While other body-contouring treatments usually involve incisions, injections, or extreme temperatures, EMSCULPT only exposes the body to focused electromagnetic energy.
These accelerate the body's natural functions and offer no risk of scarring or complications to the patient. Many other fat-eliminating procedures subject the body to trauma: EMSCULPT does not.
The treatment is comfortable. Patients do not need to worry about pain. The treatment itself feels like strong muscle contractions are taking place. The greatest discomfort patients experience is soreness after their sessions, as if they completed a large workout. This soreness is variable from patient to patient. Very athletic and physical fit individuals treated at Dr. Lopez's office report to us no discomfort during or after the treatment. If you are not active, with a desk job, these individuals report no pain during the treatment, and very, very mild soreness the next day, and minimal to no discomfort.
It works! EMSCULPT stimulates supramaximal contractions that effectively work the muscle into a stronger, more defined shape. It also promotes lipolysis, or the death of fat cells, accelerating your body's ability to dispose of this unwanted fat from the treatment area.
It's capable of delivering six-pack abs, or a lifted buttock, for patients struggling to lose the last stores of fat preventing them from meeting their aesthetic goals.
Areas Treatable with EMSCULPT
EMSCULPT is a popular choice for both burning fat and sculpting muscle in patients':
Belly
Buttocks
Flanks (love handles)
Thighs
Talk to Dr. Lopez to learn more about what EMSCULPT can do to help you achieve your ideal Physique!
Candidates for EMSCULPT
Ideal candidates for EMSCULPT:
Are within 30 pounds of their ideal weight
Are in overall good health
Are not pregnant
Are open to the results of a body sculpting procedure
Do not have a metal or electronic implant in the treatment area
Maintain a healthy lifestyle and work out regularly, but are frustrated by the lack of definition in key areas of their body
Want to improve the muscle tone in their abdomen, thighs, or upper arms
Wish they had a fuller, more lifted buttock
Do not have epilepsy or a condition that predisposes the patient to hemorrhaging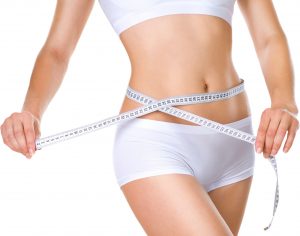 In order to make the treatments as effective as possible, with noticeable, slimming results, patients will want to be at or close to their target weight, within 30 pounds.
Women are not advised to receive EMSCULPT during their menstruation cycle, as the electromagnetic waves may exacerbate any muscle cramping the patient is experiencing.
Men or women interested in the benefits of EMSCULPT are encouraged to call Aesthetic Laser Center to schedule their complimentary consultation. Dr. Lopez will be happy to answer any questions you may have about EMSCULPT or any other body sculpting options you may be interested in.
Your Consultation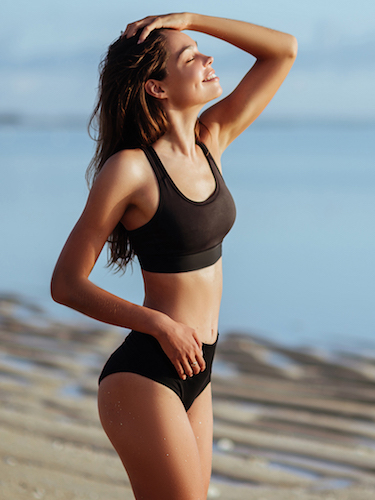 During your consultation at Aesthetic Laser Center, Dr. Lopez will discuss your medical history with you. It is also important to disclose your pre-existing conditions, what medications you are taking, as well as what goals you have for a body modifying treatment. After we complete your physical exam, Dr. Lopez will discuss your candidacy for EMSCULPT, based on the area where you would like to see improved muscle tone, as well as the loss of fat in the treated area. While EMSCULPT is an effective body-contouring option for many patients, Dr. Lopez will notify a patient if he or she will achieve better overall outcomes from a different treatment plan. For example, if a patient is not within range of their goal BMI, they may be advised to complete more of their weight loss regimen before undergoing EMSCULPT, to see their best results.
It is a major advantage to you, the patient to have a body contouring consultation with Dr. Lopez, because as a board certified cosmetic surgeon, she will thoroughly assess and give the best treatment options for you. Dr. Lopez often combines EMSCULPT with CoolSculpting, radiofrequency treatments, and Vanquish.
Procedure
An EMSCULPT treatment is non-invasive and pain-free. During a patient's 30-minute EMSCULPT procedure, the EMSCULPT applicator will emit controlled, safe electromagnetic energy to the area the patient would like to contour. Most patients report feeling aware of their muscles contracting, but do not report discomfort while receiving EMSCULPT. There is no need for anesthesia. It is recommended that patients do not eat immediately before their treatment. A meal several hours before treatment is fine.
An EMSCULPT treatment plan usually consists of four 30-minute sessions, spread out with two to three days between each appointment. Patients can also discuss receiving EMSCULPT in multiple areas during a single session, such as the buttocks as well the abdomen. Treatment is noninvasive and patients are treated fully clothed, without anesthesia.
Recovery
The great news is there is no recovery. EMSCULPT is noninvasive, and patients do not need to take time off from work or their daily activities after an EMSCULPT treatment. At Aesthetic Laser Center, the patients typically report no discomfort after completing an EMSCULPT treatment. Very rarely the abdominal muscles may feel soreness in the area or areas where they received EMSCULPT. Some patients equate the sensation to the feeling they have after completing an intense workout. This soreness should subside within a day. EMSCULPT makes it possible for patients to contour their bodies and return to their usual schedules later that day, without discomfort or inconvenience!
Results
Patients will see improvements in the muscle tone of their treated area almost immediately after their EMSCULPT session. EMSCULPT also increases the patient's fat-burning metabolism, which induces the treated area to become slimmer. Recipients of EMSCULPT will see improved muscle tone in the treated areas of their abdomen, buttocks, and/or thighs, as well as a reduction of fat in the treated area. A huge benefit is the lifting and toning associated with EMSCULPT to the buttocks. EMSCULPT is rapidly gaining fame as the FDA approved non-invasive buttock lift.
Treatment of the abdomen tightens and improves the rectus diastasis or widening of the sit-up muscles that develops from pregnancy, making EMSCULPT an option for fat reduction, fascial tightening, and muscle growth for ladies interested in a Mommy Makeover.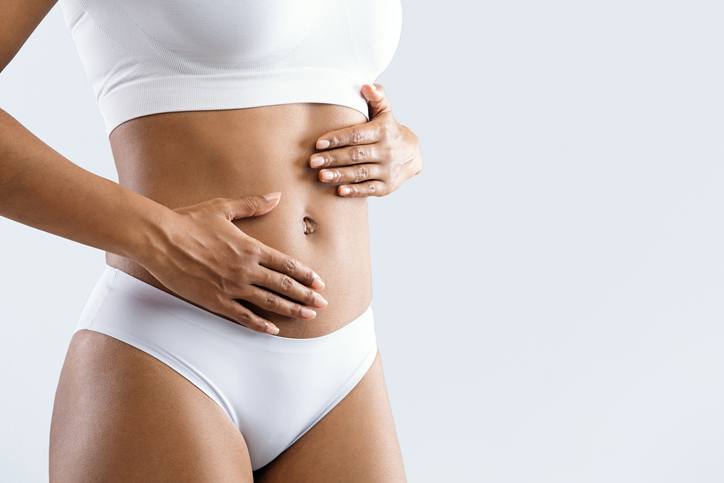 In order to see their best results from EMSCULPT, patients are advised to maintain a healthy diet and active lifestyle. While the weight lost with EMSCULPT is genuine and can be long-lasting, if a patient has substantial weight gain after EMSCULPT treatment, this can alter the toned appearance achieved with the EMSCULPT procedure.
If patients are interested in maintaining the muscle tone achieved by the EMSCULPT, they are advised to receive a treatment every three to six months, depending on their body's response to the procedure. Aesthetic Laser Center has affordable package pricing for EMSCULPT.
Price
The price of a patient's EMSCULPT regimen will depend on the area or areas the patient would like to have treated, as well as the number of sessions they elect to receive. After you complete your complimentary consultation, Dr. Lopez will create a treatment strategy that will achieve the patient's ideal results. Based on this individualized assessment and plan, the helpful staff at Aesthetic Laser Center will be able to provide you with a breakdown of your anticipated cost. To learn more about what EMSCULPT can do for you and your body sculpting goals, contact Aesthetic Laser Center today to schedule your consultation with us.
EMSCULPT will help you achieve your fitness goals, and improve your muscle tone and strength. EMSCULPT is very popular.