PRP/PRF Treatment
Conveniently located to serve the areas of Lake Oswego and Portland, OR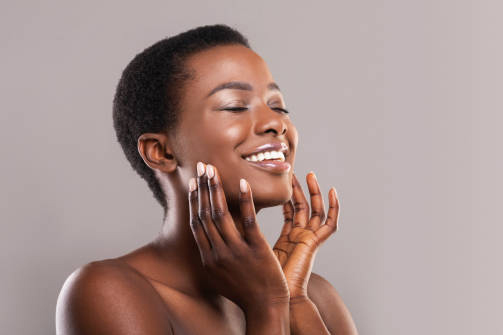 Everyone is striving for flawless skin. At Aesthetic Laser Center, we provide our patients with a way to improve their skin and receive glowing results! PRP/PRF skin treatment is known to reduce inflammation, improve healing and help improve the quality of your skin. This treatment requires no downtime and will leave your skin transformed!
Aesthetic Laser Center's doctor, Dr. Lopez is a top-ranked practitioners who has been improving skin and providing patients with beautiful results for years!
What is PRP/PRF Treatment?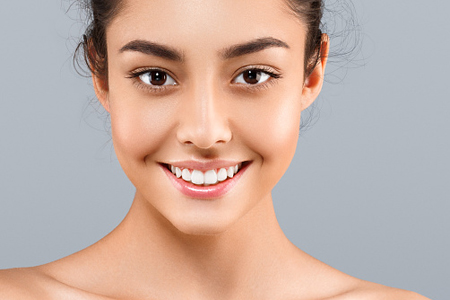 PRP stands for platelet-rich plasma which is a component naturally found within our blood. It is collected from your own blood and reapplied to help improve your skin. PRP may be applied elsewhere to help heal or improve an area. Today, athletes use PRP to improve injuries and many people may use the treatment to increase their hair growth. At Aesthetic Laser Center, we offer PRP face treatments, sometimes referred to as vampire facials. This treatment uses micro needling techniques to create minuscule channels in the skin. PRP is then applied to help reach down deep into the dermis to help rapidly improve your skin.
PRP is rich in growth factors that will act to boost your skin. The microdermabrasion will help boost collagen and elastin levels in the skin.
Collagen and elastin are building blocks in the skin and help to improve its structure and elasticity. PRP will act as an antioxidant while also hydrating your skin for a healthy glow. Overall, this treatment will revitalize and help your skin appear refreshed!
Is a PRP/PRF Treatment a Good Option For Me?
Both men and women who would like to improve their facial skin are great candidates for a PRP facial. If you are frustrated with acne scarring, dull skin, wrinkles, sun damage, and large pores, micro-needling combined with PRP may be your ideal solution. PRP treatments provide incredible results! PRP micro-needling facials may provide benefits such as:
Improved healing
Reduced acne scarring
Decreased sun damage
Improved skin texture
Minimize Pores
Decreased wrinkles, lines and creases
Improved pigmentation
Fast recovery
Decreased blood loss
Less bruising
PRP treatment will revitalize your skin, tightening it and helping you feel great going makeup free! If you are interested in scheduling a consultation, please give us a call so we can assist you!
Personal Consultation
In your private meeting with Dr. Lopez, you will have the opportunity to discuss the concerns you have with your skin and share your interest in a PRP treatment. She will listen attentively and walk you through the PRP micro-needling procedure, discuss potential risks and the expected outcome. Your health history, skin-care routine, allergies, and current medications will need to be disclosed so Dr. Lopez has a good understanding of whether or not this treatment is ideal for you.
Dr. Lopez will examine your skin and explain how a PRP treatment should improve your particular situation. She will recommend how many treatments may be needed to provide your best results.
We encourage our patients to ask lots of questions about their upcoming treatment, such as:
Will micro needling be uncomfortable?
What do I need to do to ensure a positive result?
Will I be able to go out after this treatment?
How long is the recovery period?
Do you have any before-and-after photos?
Do any of the photos appear similar to my case?
How long will the micro-needling results last?
When will I start to see results?
These questions will help guide you through the consultation and should help to stimulate some of your own questions.
Before you leave, Dr. Lopez will inform you how to best prepare for the procedure and recovery process. This will likely include pausing smoking habits and using antihistamines. If you have any other questions that are not addressed in the private meeting, please call our office so a staff member may assist you.
Procedure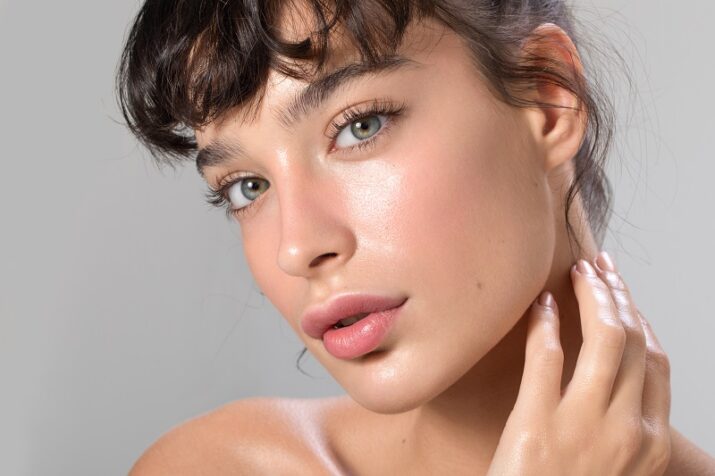 Before your treatment begins, you will want to wash your face and pull your hair back. Be sure to wear something comfy that can be easily removed without applying pressure to your face.
Dr. Lopez or a qualified staff member will perform a blood draw. Your blood will then be centrifuged, a process that spins the blood and separates red blood cells, regular plasma and platelet-rich plasma. The PRP will be separated and put into a syringe for later application.
You will be brought to a state-of-the-art treatment room and your face will be cleaned and prepared for treatment. You will lay back and a topical numbing agent will be placed on your skin to help create a more comfortable experience. A micro-needling device will be placed onto your skin in a stamping movement. This action will be repeated in the area you wish to see improvement.
Once the micro-needling process is complete, the PRP will spread around on your face and allowed to rest for a few minutes. The PRP and its rich nutrients will seep deep into your skin to begin the rejuvenation process. The PRP will then be wiped off and you will be able to return to your regular day.
Recovery
Any redness will diminish within a few hours.
Your skin may be discolored and sensitive when you leave your appointment. It is important not to take antihistamines as they may counteract the healing properties of the PRP. You will want to avoid sunlight for a week and not apply any products to your face for the first 24 hours. Be sure to apply strong sunscreen to your face after the initial healing period and limit your interactions with direct sunlight.
PRP/PRF Skin Rejuvenation Results
Your skin will need a couple of days to heal. Once healing begins your skin will appear refreshed and will feel taught.
Your best results will be noticeable after a few days and at its peak in two weeks.
New skin will continue to form and your collagen levels will increase for a little over a week. During this time you will see a decrease in wrinkles, scarring, and other skin imperfections. Most patients need multiple appointments to achieve their desired appearance.
Complementary Procedures
Lip Fillers are an excellent procedure to combine with your PRP treatment. This combination will enhance your skin and improve your facial proportions. Lip fillers are formulas created to add volume and augment the lips. Aesthetic Laser Center offers two specific fillers to be used on the lips, Juvederm and Restylane.
Juvederm – Volumizing Filler
Juvederm fillers can be used all over the face and can help create the attractive, voluptuous lips you've always wanted.
This is a hyaluronic acid (HA) based filler. Hyaluronic acid is naturally found in the skin and helps to hydrate and create a smooth, glowing skin texture. Hyaluronic acid-based fillers interact in the skin naturally and will be metabolized by your body over time.
These fillers will last a few months and need to be kept up to keep results consistent.
Restylane – Wrinkle Reduction
This is another hyaluronic acid-based filler. Restylane may improve volume while preserving the natural boundary of your lip line. These results also lat a few months and will need to be kept up. For beautifully sculpted lips, Restylane will provide desirable results!
Juvederm and Restylane are applied with syringes and thin, medical-grade needles. A topical anesthetic will be applied to your lips to make them numb. This will help keep you comfortable throughout the application period. Dr. Lopez will then strategically apply the injectables to help improve the volume and shape of your lips.
Dermal fillers are applied in real time and you will be able to see the improvements as they occur. This allows for you to interact with the procedure and for Dr. Lopez to may any necessary adjustments to ensure beautiful results. Once completed, you will be able to return to your regular day and show off your lips!
Dermal fillers can be applied elsewhere on the face but will need to be administered at a later time than the PRP treatment. Injectable fillers can be used to correct wrinkles, lines, and creases. If you are experiencing a decrease of facial volume due to aging or weight loss, dermal fillers can help add youthful, perkier fullness back to your face.
Dermal fillers can also be used to augment your facial features. Injectable fillers with a thicker consistency can be used to define your cheekbones or correct indentations in your nose. Injectable fillers are a great way to transform your appearance with a minimum-invasive treatment.
If you don't want cosmetic surgery and the extensive downtime that comes with it, consider pairing your PRP treatment with dermal fillers.
Pricing of PRP/PRF Treatment Oregon
The cost of this treatment will depend on the area being treated and the frequency of appointments.
At Aesthetic Laser Center, we have a hands-on approach that allows us to interact with you personally to truly understand how to achieve your best results. A PRP treatment will rejuvenate your skin and help improve your skin quality. If you are interested in transforming your face, schedule a consultation with us at (503) 353-0888.