Ultherapy for Hyperhidrosis
Conveniently located to serve the areas of Lake Oswego and Portland, OR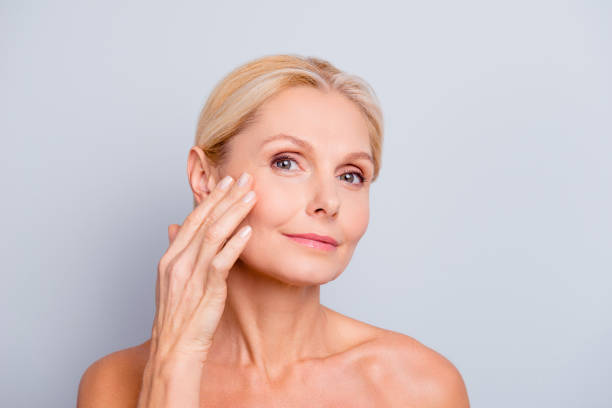 Ultherapy is a cutting-edge, non-invasive, FDA-approved procedure that is commonly used to lift areas of the face such as the brow, cheeks, and neck. This advanced treatment penetrates to the deep layers of the skin with ultrasound waves. When the hand-held device is applied to the determined areas, the targeted ultrasound waves will emit heat. The heat stimulates the skin's production of collagen.
Collagen is a vital key to healthy skin, providing structure and elasticity. With increased collagen, the skin will become more full and a youthful glow will return to the areas treated.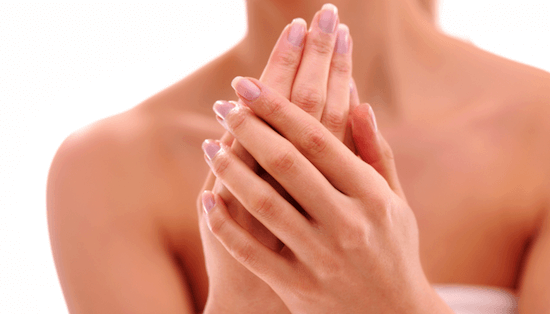 Ultherapy treats not only drooping skin but can also be used to counter hyperhidrosis. Hyperhidrosis is the excess of sweating from areas such as the armpits, soles of the feet and the palms of your hands. Hyperhidrosis affects 2-3% of Americans and can be treated using Ultherapy. This procedure is fast, taking between thirty to ninety minutes, and does not require downtime. Patients often return to work immediately, satisfied with the results Ultherapy produces!
What is Hyperhidrosis?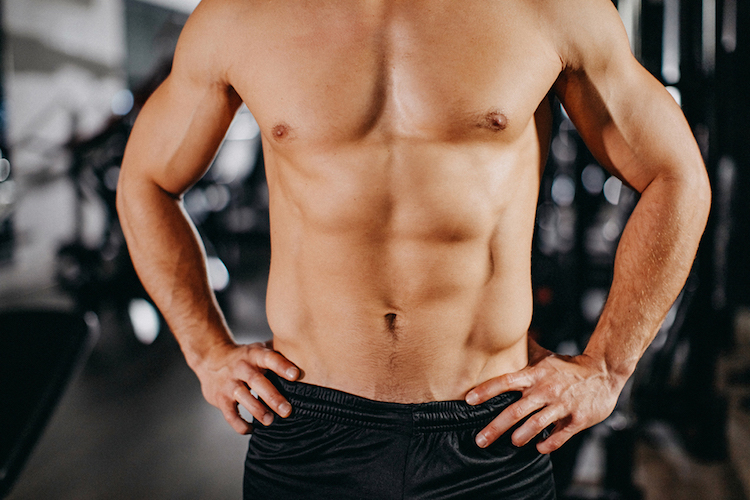 Hyperhidrosis is a medical condition that causes excessive sweating. Hyper means "too much" and hidrosis means "sweating". This condition can prove embarrassing or uncomfortable for the individual diagnosed with it. Although sweating is necessary to keep the body cool, our bodies may overproduce sweat even when cooling is unnecessary. Sweating often occurs on the scalp, hands, feet and armpits. Excessive sweating can interfere with daily activities, such as opening doors, writing and typing. Excessive sweating from the armpits can soak through shirts and leave marks on clothing, creating embarrassing or uncomfortable situations.
There are two types of hyperhidrosis: Primary focal hyperhidrosis and secondary hyperhidrosis.
Primary Focal Hyperhidrosis
This type of hyperhidrosis affects only one or a few areas of the body.
"Primary" refers to the fact that this excess of sweating is not caused by another medical condition. The commonly affected areas are the armpits, hands, feet and forehead. A person will generally experience excess sweating in both armpits, feet and hands and rarely experiences sweating in only one of these areas. Primary Focal Hyperhidrosis usually begins when the person is developing, either as a child or adolescent.
Secondary Hyperhidrosis
"Secondary" refers to an underlying problem that is causing the excessive sweating. The underlying cause could be a medical condition, medication or supplement side effect, diabetes, injury, menopause, obesity, overactive thyroid, tumor.
Hyperhidrosis can also be passed down genetically. If you experience excessive sweating, it is likely that at least one other family member experiences hyperhidrosis as well.
People are often embarrassed by their sweating and will take measures to hide or avoid showing any visible sweating. This may include changing into different outfits throughout the day or declining invitations to social events.
Ultherapy uses ultrasound to stimulate collagen. The corrections that occur deep within the skin promote healthy results and can reduce sweating by eliminating sweat glands. The procedure also uses ultrasound imaging. These images provide more visibility for Dr. Lopez, and she will actually be able to see the different skin layers.
With this technology, Dr. Lopez is able to effectively pinpoint the determined areas and treat them with precision.
When treating hyperhidrosis, Ultherapy may only be used on the armpits. This is because other areas that experience sweating such as the face, feet and hands do not have enough fat to receive the process. When Ultherapy is used on the armpits, it penetrates deep into the skin layers to reduce the sweat glands. Sweat glands can be diminished in one procedure but often times requires two.
Candidates
Ultherapy is a procedure common for both men and women experiencing excessive sweating. An ideal candidate will have:
Excessive sweating from the armpits
Sweating that begins once awake
Sweating that occurs more often than once a week
Sweating that occurs without strenuous activity
Recurring night sweats
Visible sweating
Hyperhidrosis starts at any age and affects people of all races. It also affects people of both warm and cold climates, so the weather does not affect the likelihood of someone developing the condition. Today, it is believed that many more people experience hyperhidrosis than is recorded. That is because it is a sensitive and sometimes embarrassing condition. Dr. Lopez treats her patients with discretion and works with them to develop a treatment plan that accomplishes their goal. If you are interested in how Ultherapy will transform your life and boost your confidence, contact Dr. Lopez today!
Consultation
In your personal meeting with Dr. Lopez, you will get the opportunity to develop an individualized plan that addresses your concerns and fits your desired outcomes. Dr. Lopez strives to develop relationships with her patients to provide a comfortable experience. She will inquire about your general health, past cosmetic procedures, current medications and any health concerns that may affect your outcome.
Dr. Lopez will examine your underarm skin and may perform tests to determine if ultherapy is the best solution for your concerns. She may suggest alternative solutions that will better achieve your goals. At Aesthetic Laser Center, we encourage our patients to ask questions and talk to use about their concerns and any feelings they are experiencing. We want to help our patients through every step of their procedure.
Asking questions and voicing feelings are promoted because we want to be apart of this positive experience and help patients feel confident and comfortable with their choice.
Preparation
In preparation of the procedure, patients are recommended to stop smoking and taking anti-inflammatory medications. They are also encouraged to wear loose fitting clothes that will not apply pressure to the underarms as the skin may be sensitive after the procedure.
Recently, a software development called "Ultherapy Amplify" was created to provide a more comfortable procedure. Any discomfort is temporary and pain medication is not normally applied. If you are sensitive to pain, discuss your options with Dr. Lopez during your personal consultation.
Dr. Lopez is a board-certified cosmetic surgeon supported by an expert staff, who take great pride in providing a safe, comfortable experience for their patients.
How to Treat Hyperhidrosis with Ultherapy
When a patient arrives for their procedure, the underarm areas affected by excessive sweating will be prepped for Ultherapy. Dr. Lopez will then use the hand-help Ultherapy device and gently apply it to the predetermined areas. Ultherapy's focused ultrasound will generate heat under the skin. This thermal effect reduces and diminishes sweat glands. When the procedure is complete, the patient is welcome to return to their regular schedule.
Benefits of Ultherapy
Ultherapy has many benefits for hyperhidrosis, the primary one being the reduction of excessive sweating. It also promotes mental benefits such as a boost in confidence. With reduced sweating, patients find they can wear shirts without being nervous of visible signs of sweating. This procedure will benefit your quality of life. If you are interested in this transformative results, contact Dr. Lopez today!
Recovery
Ultherapy does not require downtime after treatment. However, patients will leave the appointment with sensitive underarm skin. The skin may appear red and swollen. These symptoms should diminish within a day or two. The long-lasting results of reduced sweating will improve over the next few months with final results noticeable at three months. Some patients will need two appointments for the optimal outcome.
Dr. Lopez will work with you to develop a plan that best achieves your desired results.
Results
Patients treated with Ultherapy will have long-lasting results. Maintenance appointments are not commonly needed to keep the outcome consistent. If you experience excessive sweating, Ultherapy will quickly diminish your sweating in one simple, noninvasive procedure that requires no downtime!
Complementary Procedures
Excessive sweating normally affects people in several places in the body. Botox injections are commonly used to halt excessive sweating from the brow, hands and feet. Ultherapy and Botox injections can be performed in one appointment to reduce sweating in several areas of the body.
Botox is a noninvasive procedure that uses neurotoxins to temporarily halt the chemicals in the body that cause the sweat glands to produce sweat. Small amounts of Botox are injected in multiple areas of the predetermined spots.
Results are noticeable after five days and final results will last six months or longer. Maintenance appointments will be necessary to keep results consistent.
Botox appointments are fast and only take about twenty minutes. Patients can often receive these injections on their lunch breaks and return to work without difficulty.
When administered in the same appointment, you can reduce sweat production in multiple areas. If you are interested in how these procedures can help you, contact Dr. Lopez today: you deserve to be comfortable!
Cost of Ultherapy
The cost of Ultherapy will vary between patients depending on their anatomy and extent of procedure. Hyperhidrosis is a source of anxiety and embarrassment for many people in the world, don't let sweating inhibit you from wearing the clothes you love or enjoying activities with friends. Schedule a consultation with Dr. Lopez today at (503) 353-0888.